At this evening's board meeting, each member of the board was recognized for their service to our district. Thank you, board members, for your commitment to the students and staff of the Muhlenberg County School District. #LoveKYSchoolBoards

The Board of Education hosted a school safety meeting today with School Resource Officers, district administrators, and principals. New SROs, Derrick Moore and Jim Bauer, were introduced and welcomed. The group discussed upcoming trainings, scheduling and communications.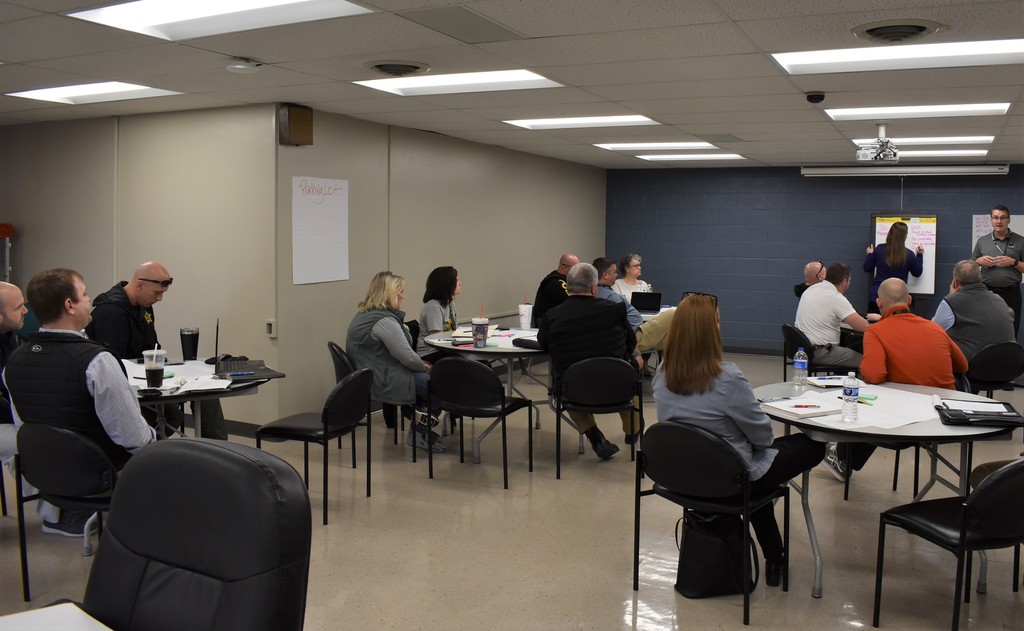 All Muhlenberg County Schools will be closed Monday, January 16, 2023, in observance of Martin Luther King, Jr. Day.
Good evening! All Muhlenberg County Schools will begin on a two-hour delay tomorrow, January 3rd, due to the possibility of flooding from inclement weather that is moving our way overnight. AM Head Start is canceled for tomorrow. We look forward to seeing our students and staff as we begin our spring semester. Have a good evening!
STACIE JONES, PRINCIPAL AT GREENVILLE ELEMENTARY, SELECTED AS A MEMBER OF THE 2023 COHORT OF KENTUCKY WOMEN IN EDUCATION LEADERSHIP The School Leaders Association, KASA, has recently announced the 2023 cohort of Kentucky Women in Education Leadership (KWEL). The group is comprised of 38 school leaders who were selected through a competitive application process based on specific leadership criteria. Each leader brings a myriad of educational experiences, talent, and the desire to ensure Kentucky's children receive a world-class education. Cohort members, along with some of the state's top female executive educators, will gather January 25-26, 2023, at the Brown Hotel in Louisville for an induction ceremony and leadership forum. KWEL is a KASA leadership development program designed to strengthen and advance the careers of women working in P-12 public education. "Preparation is everything," said KASA Executive Director Dr. Rhonda Caldwell. "The KWEL program provides a framework to support and guide cohort members to chart their path to high level executive positions within Kentucky's public schools. The new cohort members join 168 female colleagues who are reimagining education today. They are the trailblazers who are identifying barriers to equity and excellence for every student for a stronger, healthier Kentucky." KASA, The School Leaders Association, is the largest school administrator group in Kentucky, representing more than 3,300 education leaders across the commonwealth. Formed in 1969, KASA connects education leaders to policymakers, legislators, and other interest groups, and provides numerous benefits and services to Kentucky's school administrators. Congratulations, Mrs. Jones!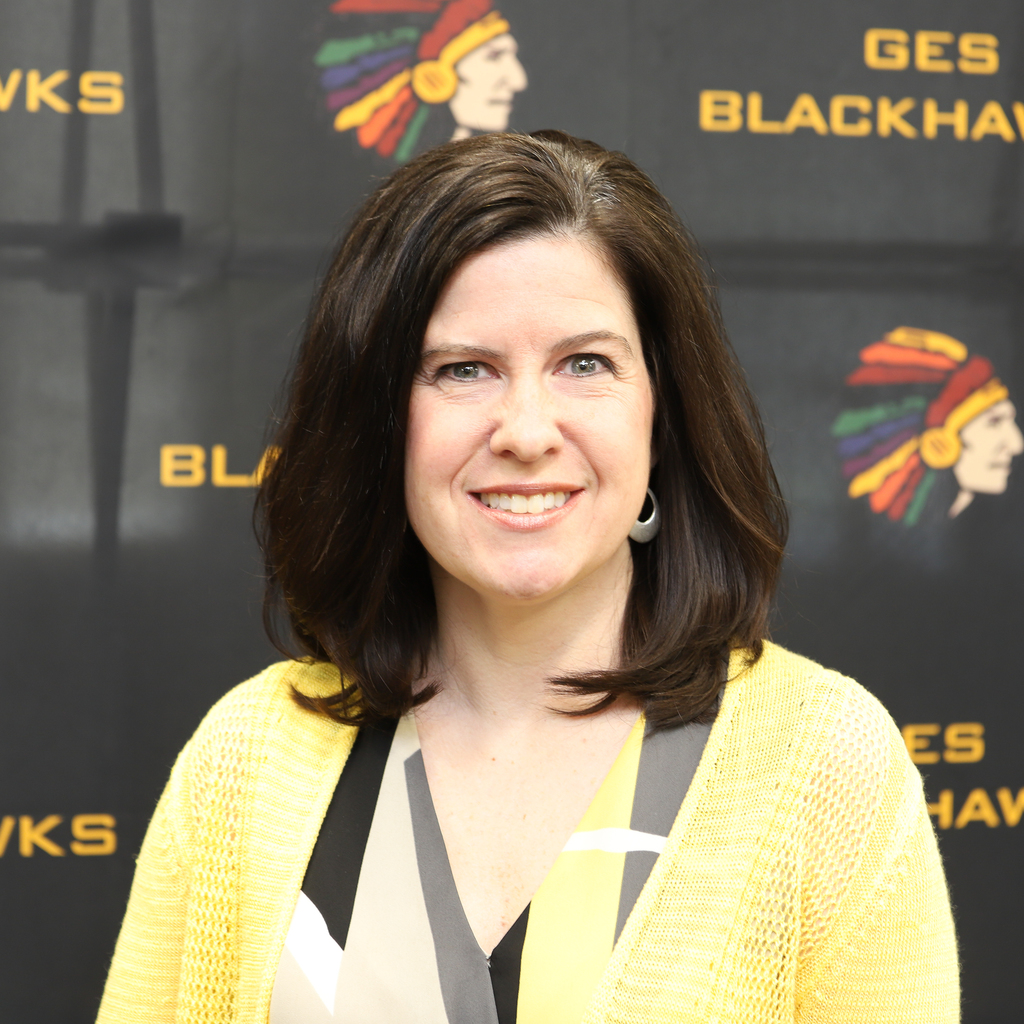 May we all enjoy our winter break!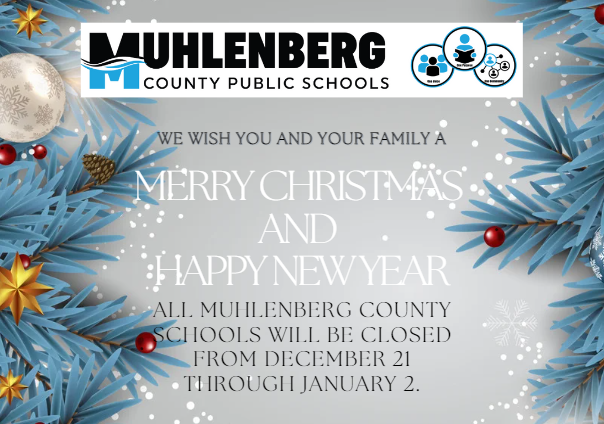 Muhlenberg County Schools collected coats and winter clothes for students affected by the Eastern KY floods. KASA directed the drive. Thank you to all who donated! Special thanks to the GES Beta Club and Ms. Allison Ramsey's 4th Grade Class at GES!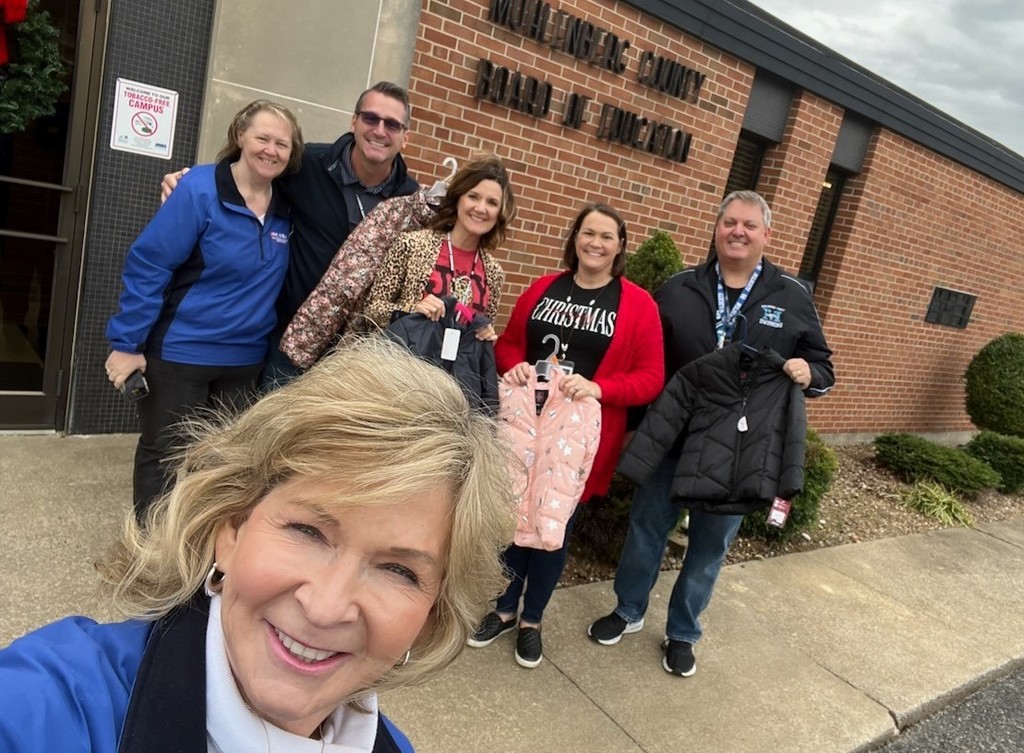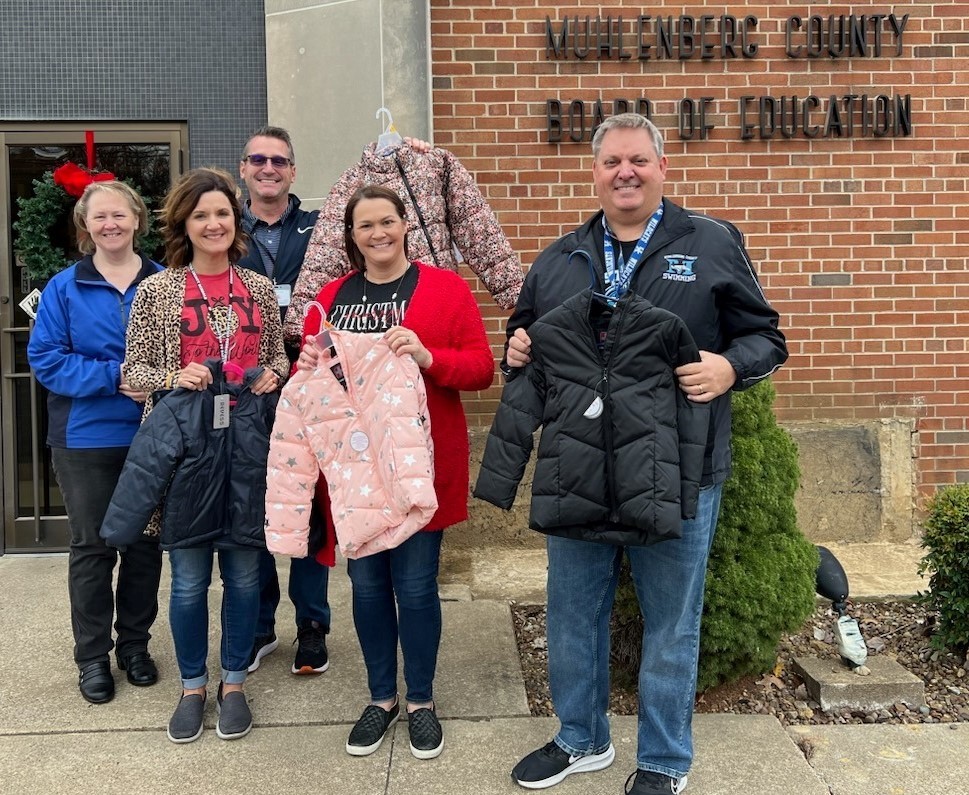 School resource officers and local first responders met today to plan trainings and discuss initiatives and protocols regarding school safety.  A big thank you to CCES for providing a delicious breakfast.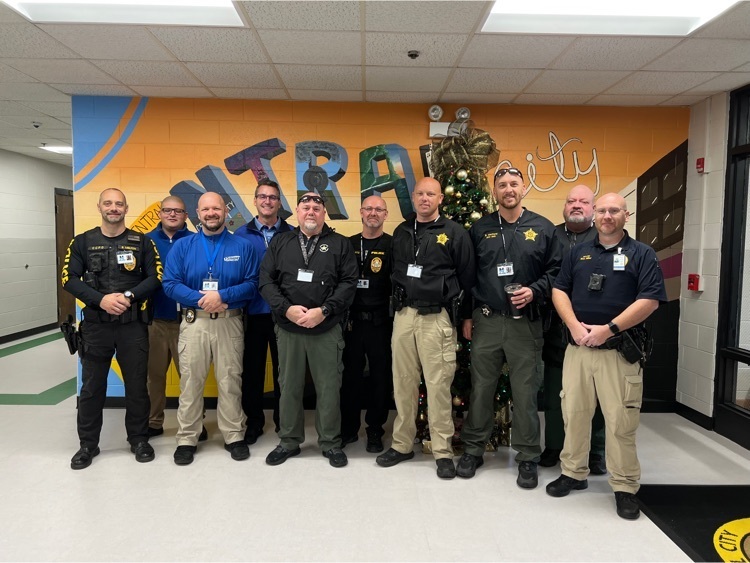 Muhlenberg County Schools will be closed November 23 - 25. Happy Thanksgiving!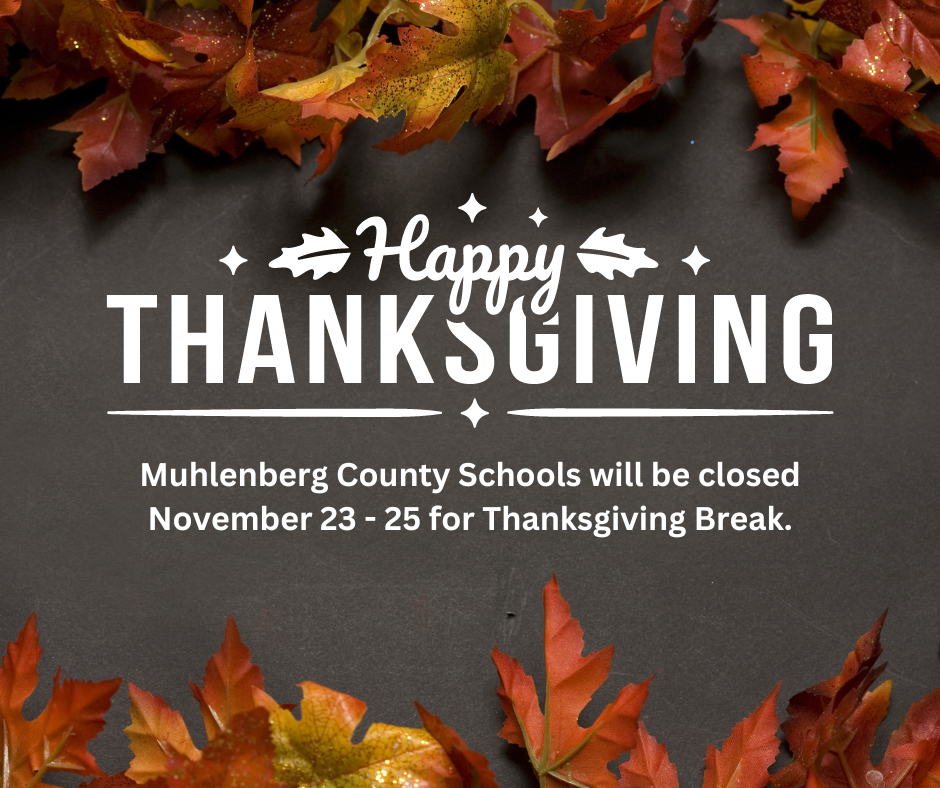 Muhlenberg Achieves hosted their first in a series of "Lunch and Learn" sessions for interested seniors. Today's guest, Mr. Anthony Yates, General Manager of American Consolidated Natural Resources, Inc., shared about the coal mining industry and local opportunities available.
6th graders from across the district enjoyed a wonderful Ag Day today hosted by the Muhlenberg County Farm Bureau. A special thank you to the Extension Office and 4-H along with the 16 exhibitors who shared Ag information with all of our students.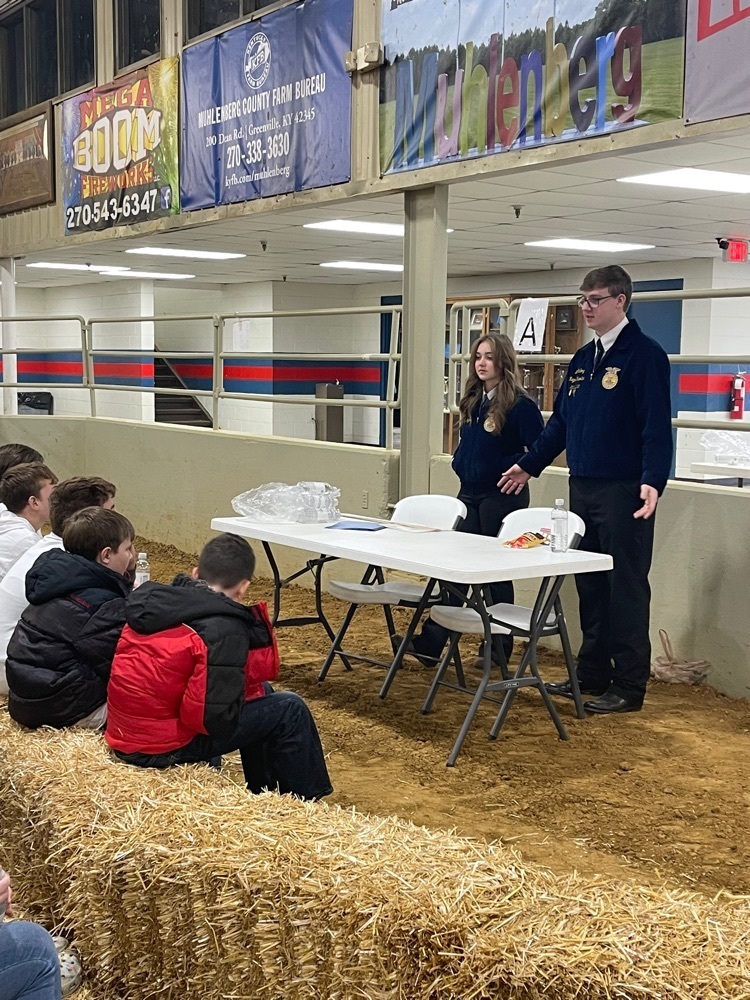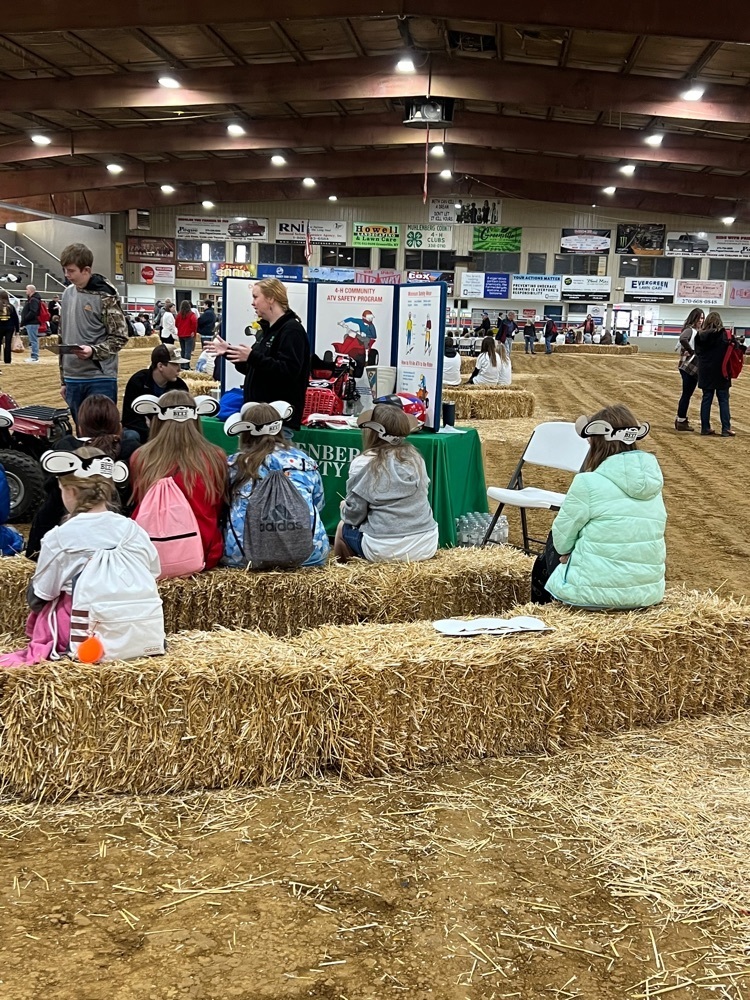 A new work has begun across the district in creating and supporting learner-centered instructional environments. Recent meetings and trainings looked at students, families, and community feedback regarding students' learning experiences and skills students need to be successful.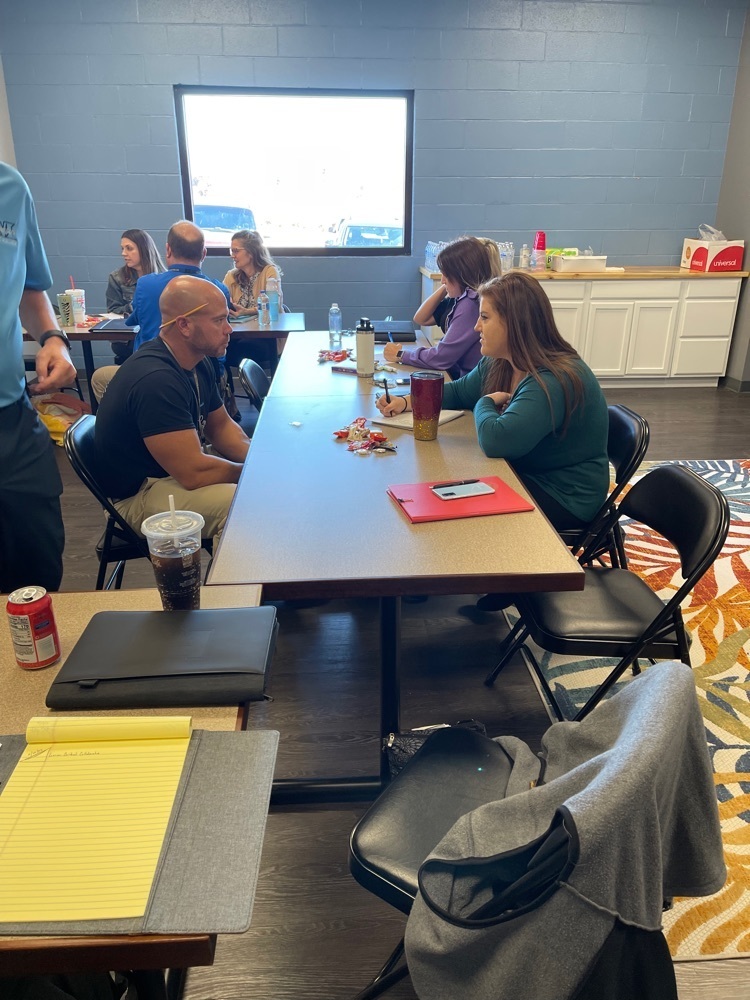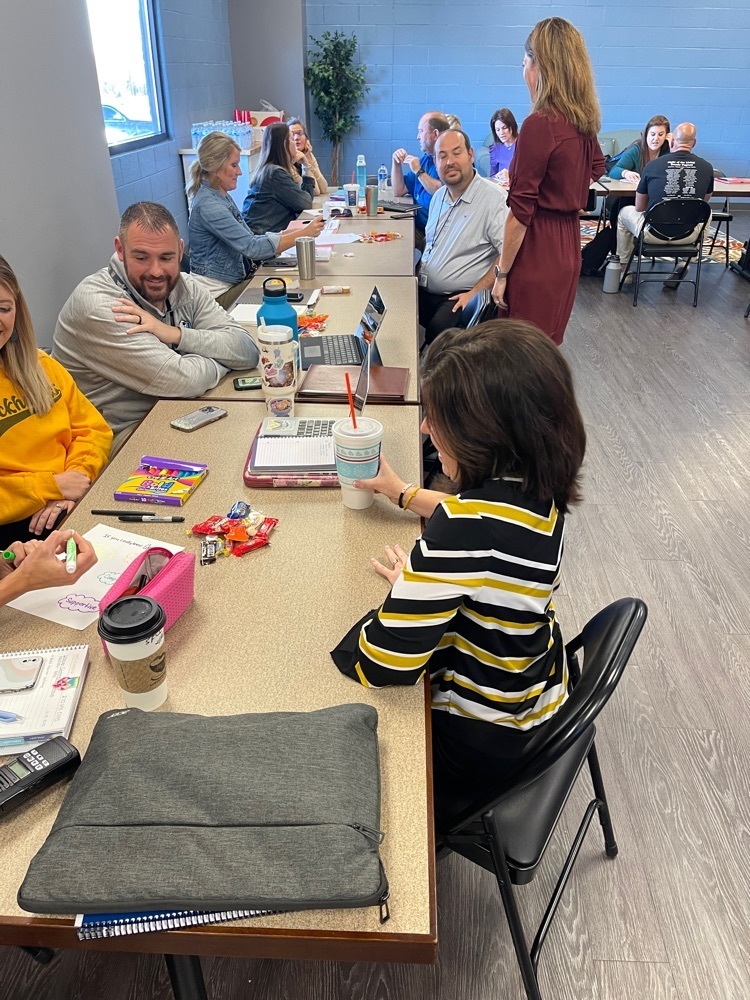 Did you know Muhlenberg County Schools now has a free app? Check it out...
There will be no school Tuesday, November 8th, due to Election Day.
We're thrilled to announce the new app for Muhlenberg County Schools! It's everything Muhlenberg County Schools, in your pocket. It has and continues to be a work in progress as we add more information to the app. Download it now for free.
As we enter the month of giving, Muhlenberg County Schools will be collecting new coats, new gloves, new hats, and new hoodies for students who were affected by the Eastern Kentucky floods. Please consider purchasing one of these items and dropping it off at one of our schools or at the Board of Education. Thank you!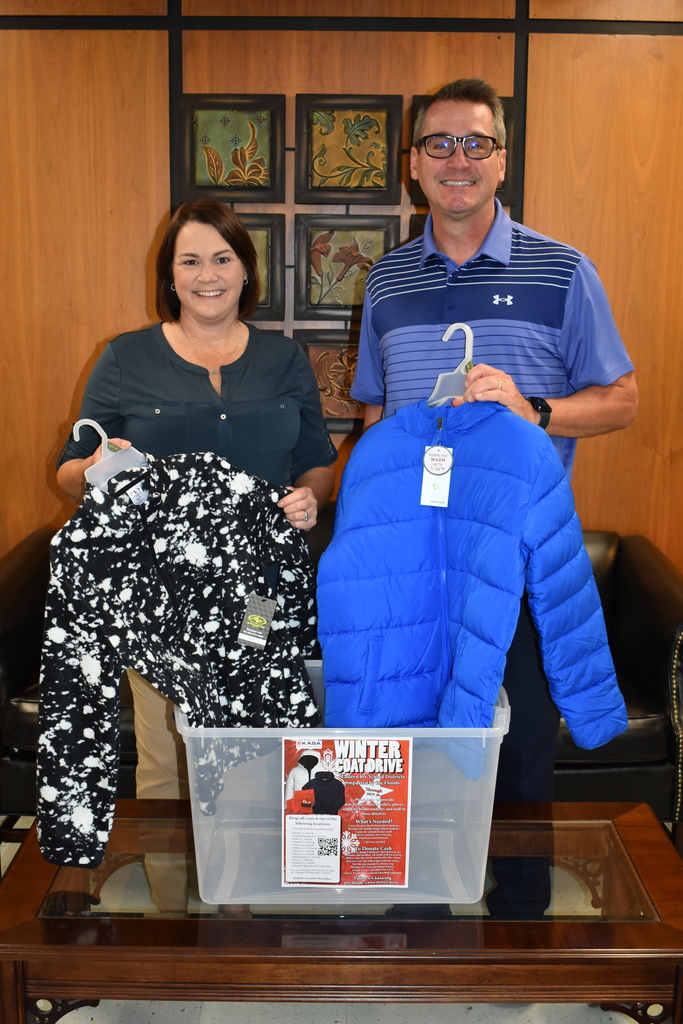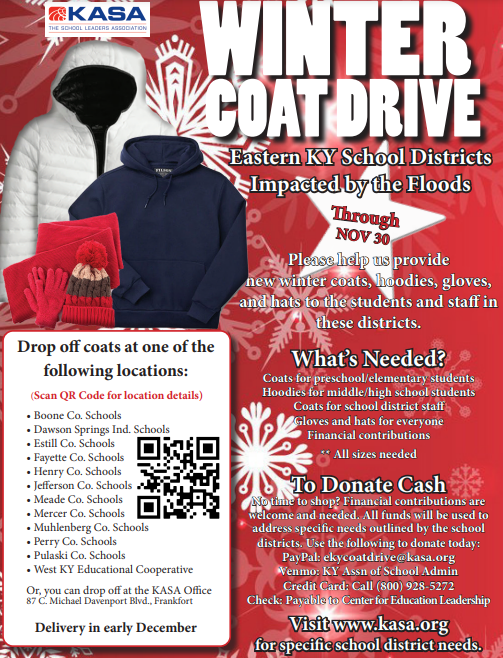 At the 5th - 8th grade Red Ribbon Rally, SRO Wes Miller demonstrated how Von, canine police dog, doesn't like people doing drugs. MSMS Principal Gish hesitantly volunteered for the demonstration. Thank you to all of our local police officers for the work they do every day!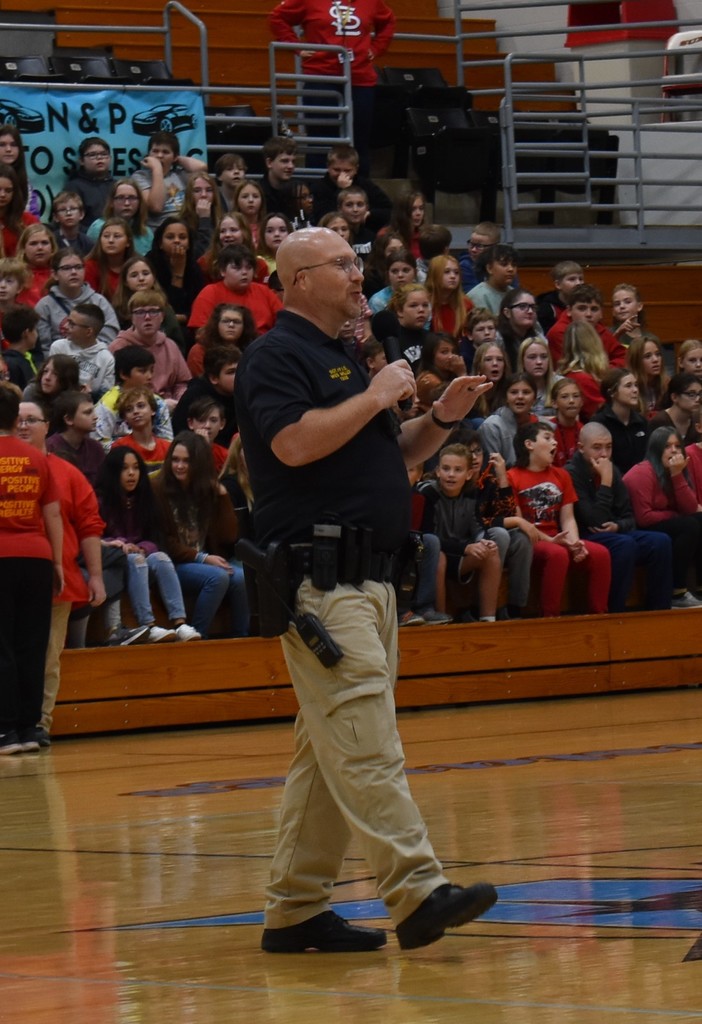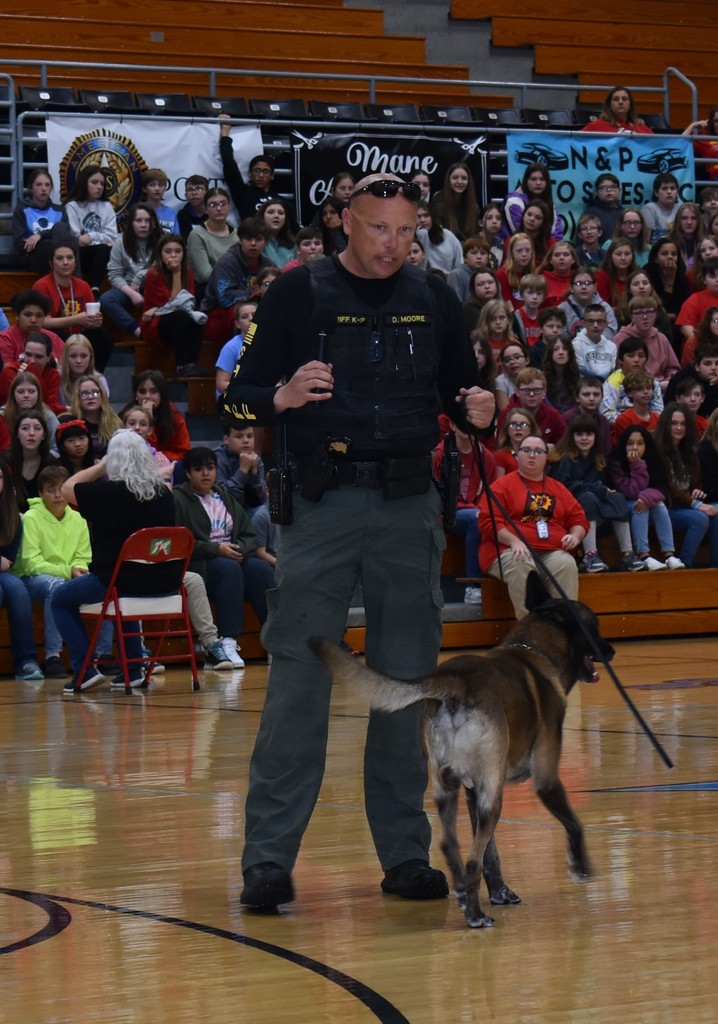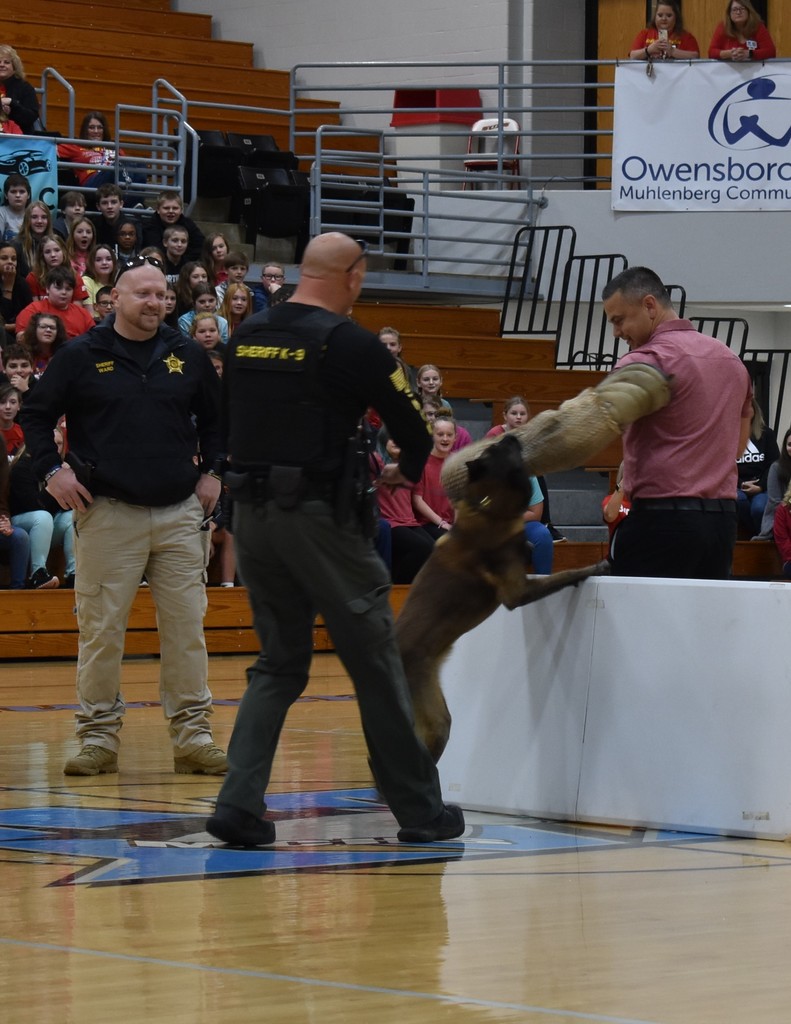 Tomorrow is officially Red Ribbon Rally Day for all 5th - 12th grade students across the district. Help us take a STAND against drugs by wearing RED. Let's all "Celebrate Life. Live Drug Free!"
Members of the National Honor Society sponsored a book drive for Eastern Kentucky students. The trailer full of over 5000 books were delivered today. Thank you to all across the school district who donated!