All 3rd graders at Longest Elementary just finished reading "The Lemonade War" novel by Jacqueline Davies. As a Project Based Learning activity, students created business plans on how to set up a lemonade stand. From calculating prices and collecting donations to advertising and creating work shifts to sell the lemonade, students collaborated together and competed by class for the most money raised. Each class sold lemonade during recess and will be donating the proceeds to the Humane Society. Another great example of our Profile of a Learner work in action. Way to go, students! Thank you to all who contributed to this activity.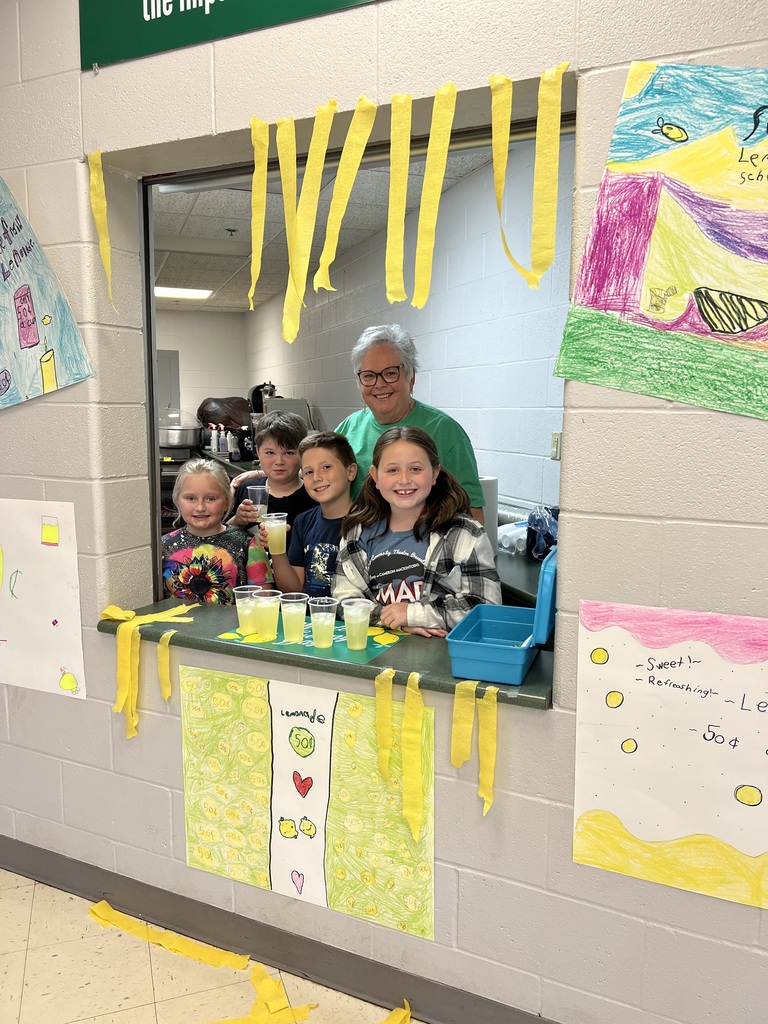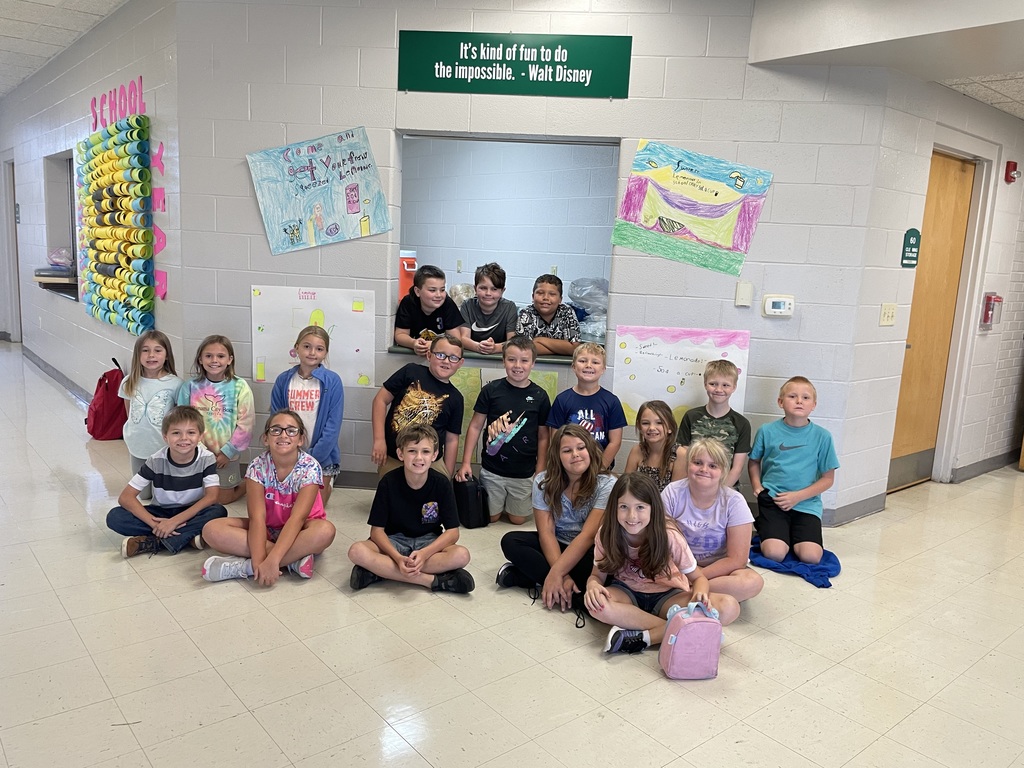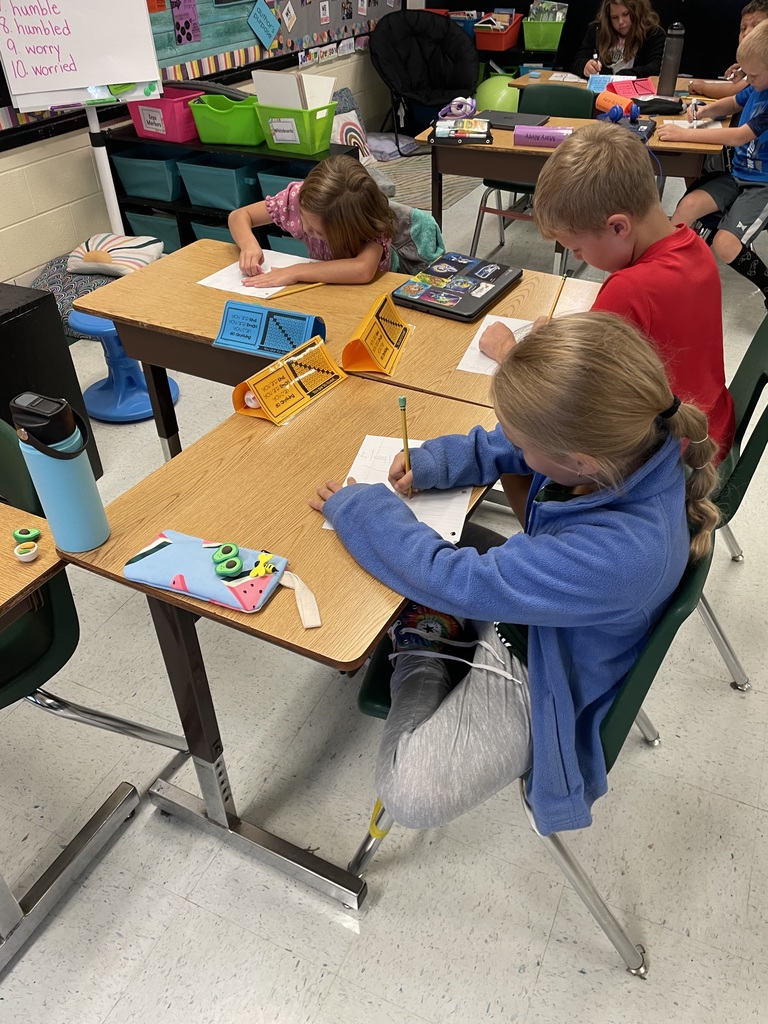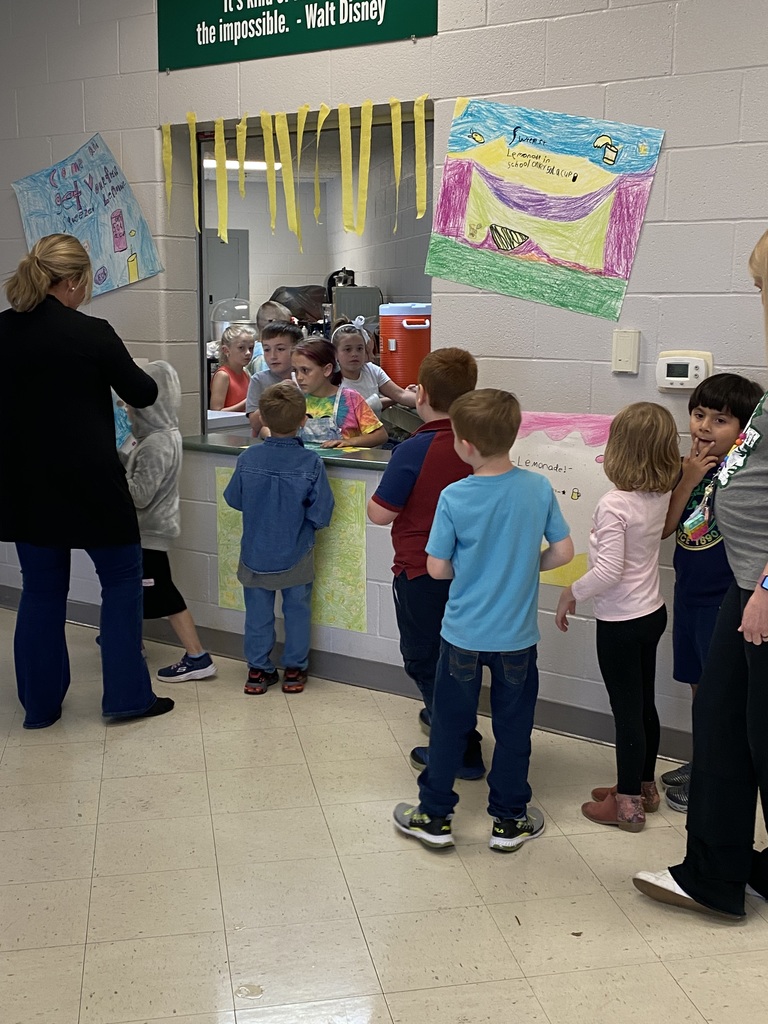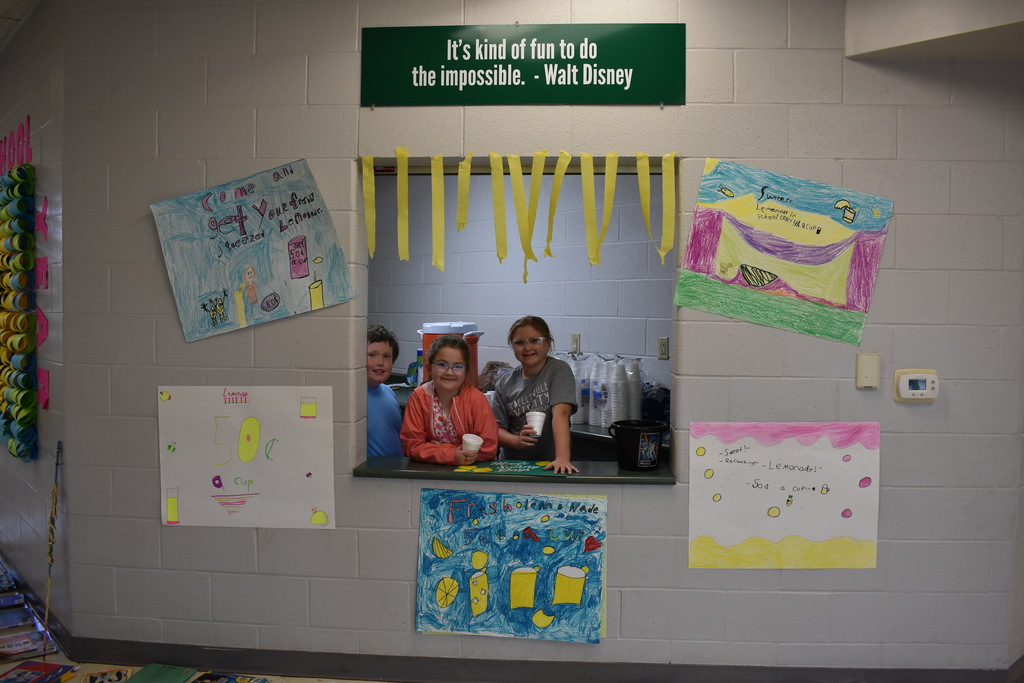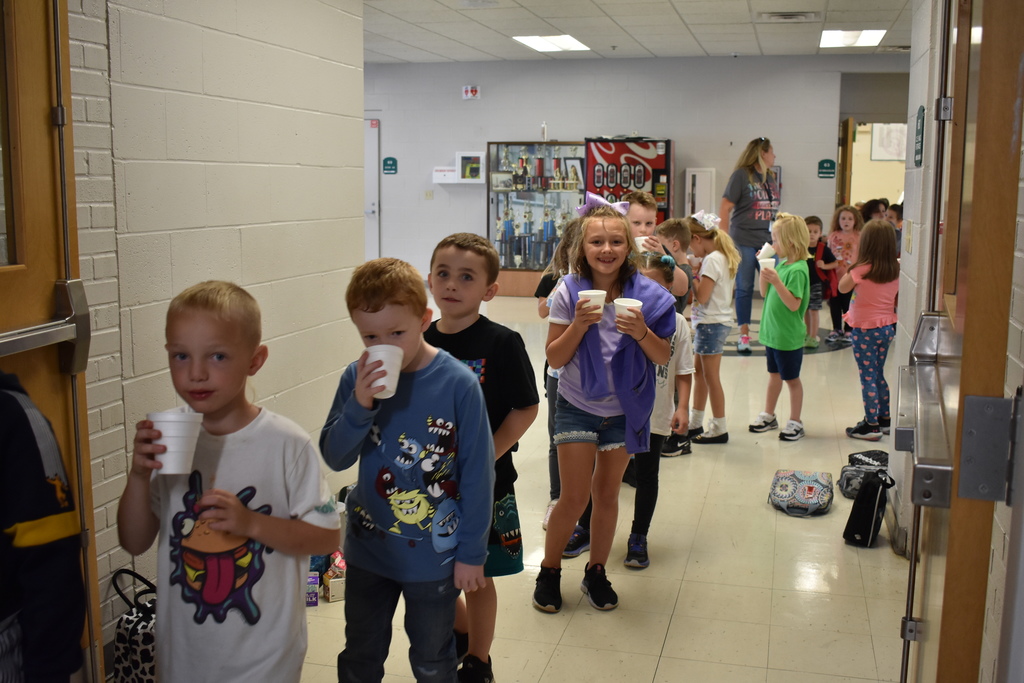 Muhlenberg County High School senior, Paxton Evitts, signed his letter of intent with Indiana University Southeast to continue his tennis career next fall. Coach Clif Winchell attended the signing and is looking forward to working with Evitts at the college level. Congratulations, Paxton Evitts!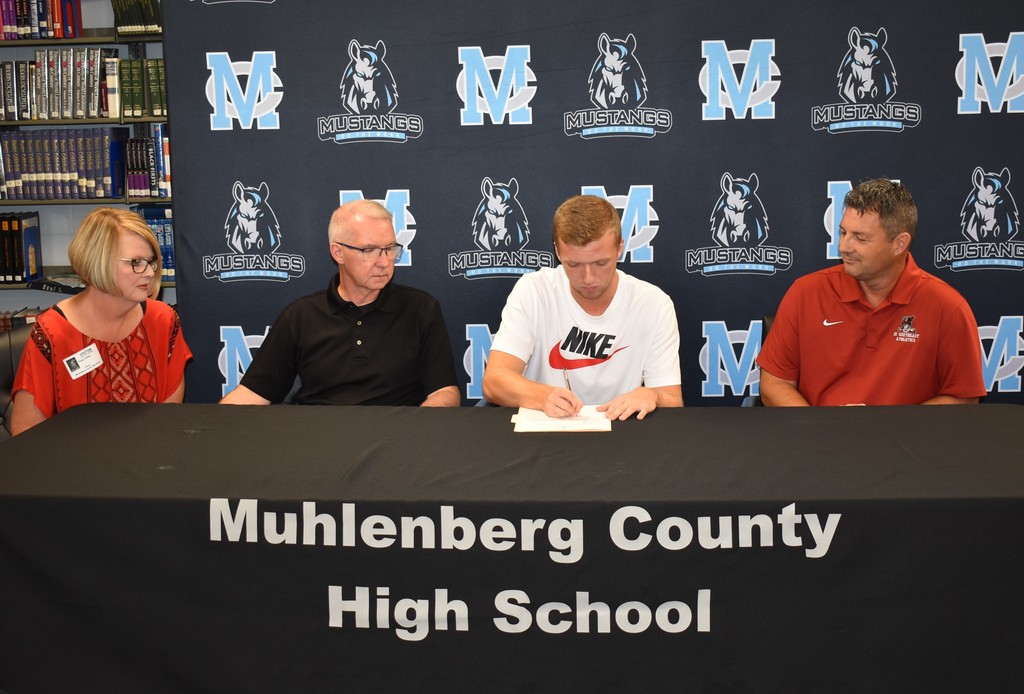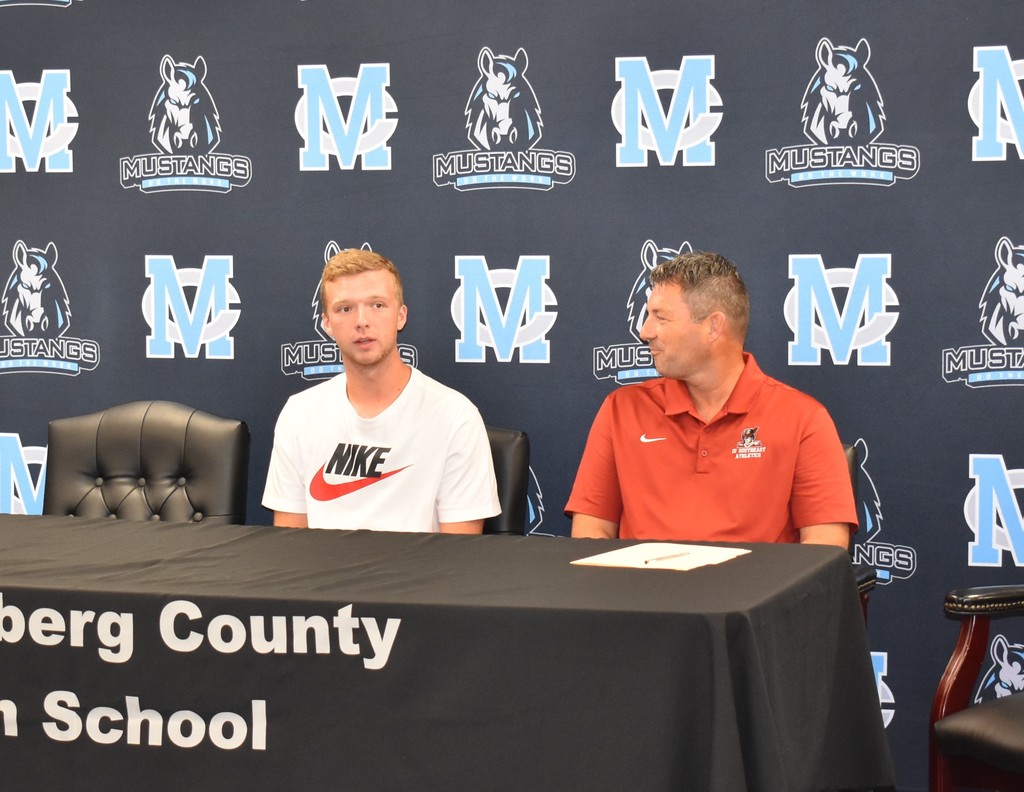 Throughout this work day, various groups of employees are meeting to collaborate together across the school district. All special education teachers, counselors, and related service providers are receiving special education update training from WKEC staff at Martin Hall.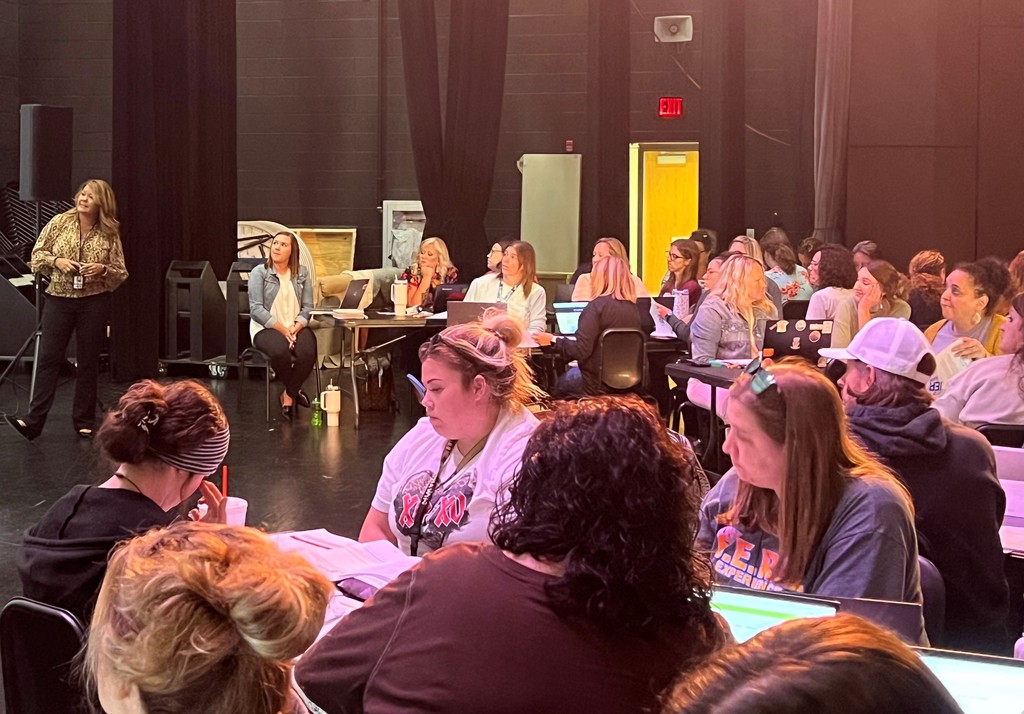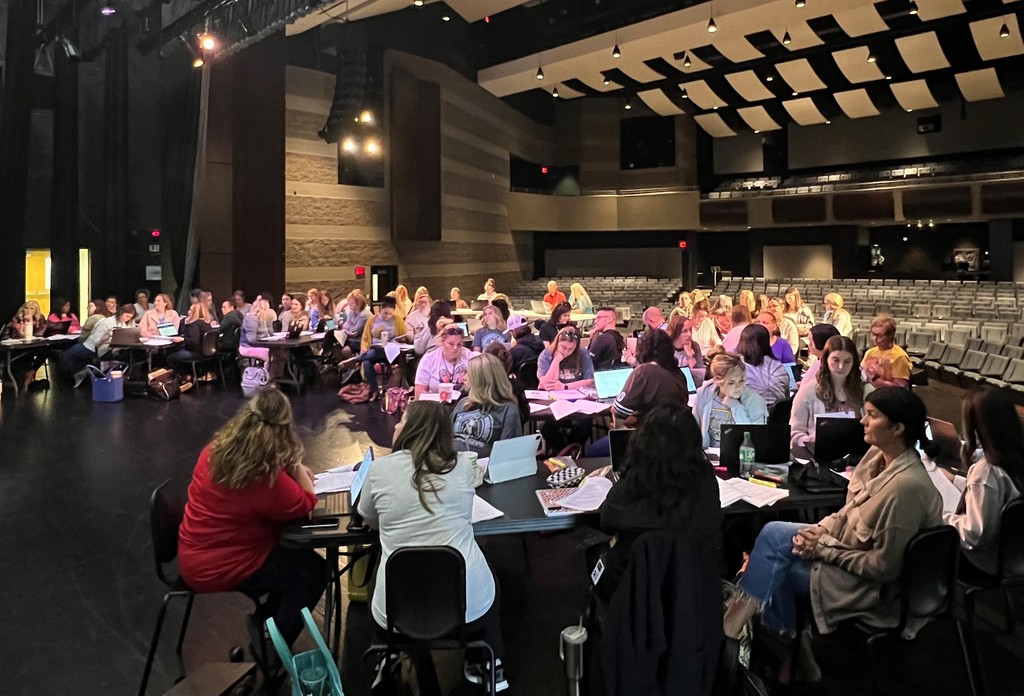 New teacher training was held yesterday afternoon at the Board of Education. These teachers meet once a month to discuss and learn all about being the best versions of themselves as teachers in the Muhlenberg County School District.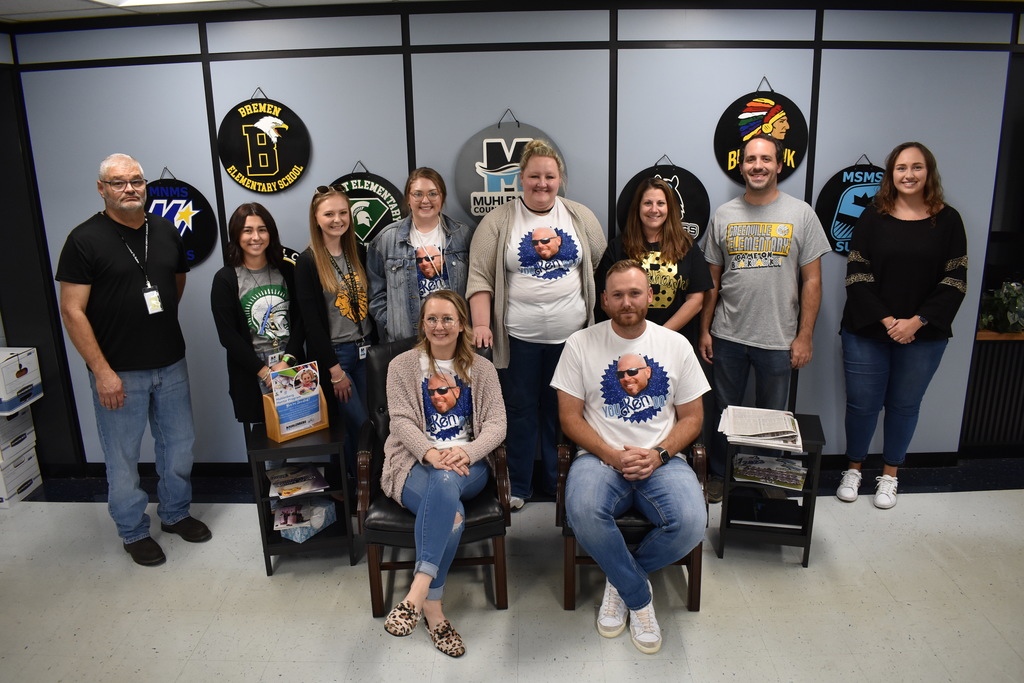 Are you or someone you know looking for a part-time job? Muhlenberg County Schools currently has substitute positions open. Check out this flyer and visit the following link to apply:
https://muhlenberg.tedk12.com/hire/index.aspx
.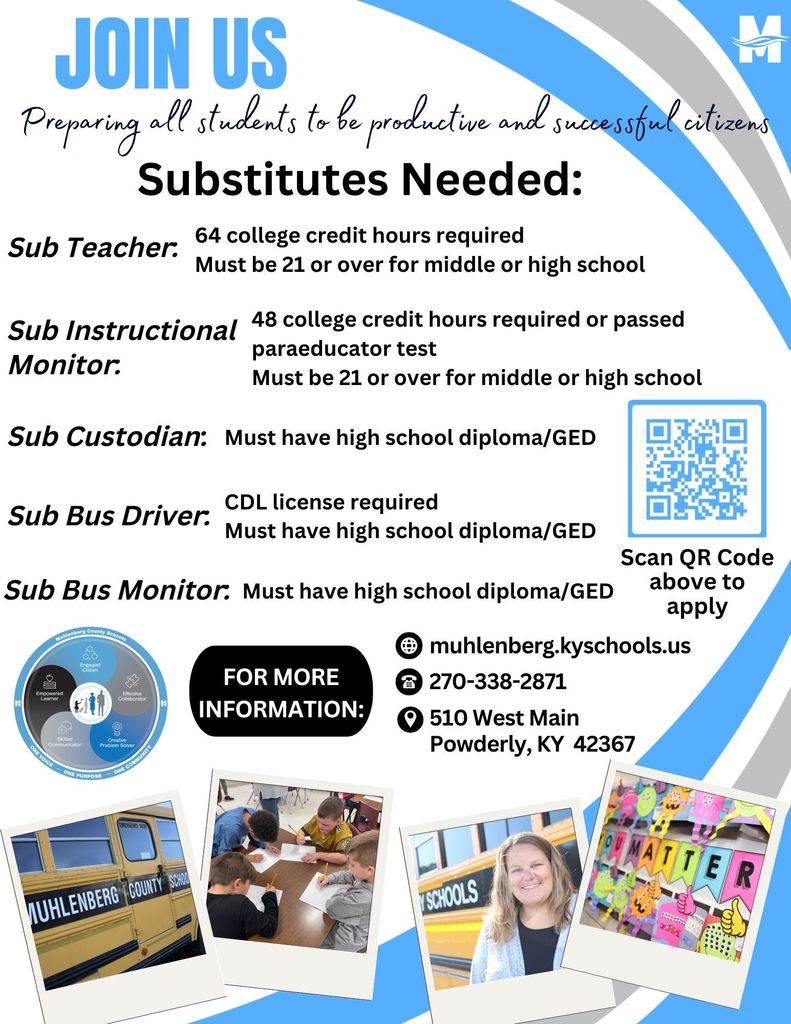 Muhlenberg County Schools will not be in session Friday, September 22, 2023. As indicated on the district calendar, this will be a Work Day for all staff. Students, enjoy a long weekend!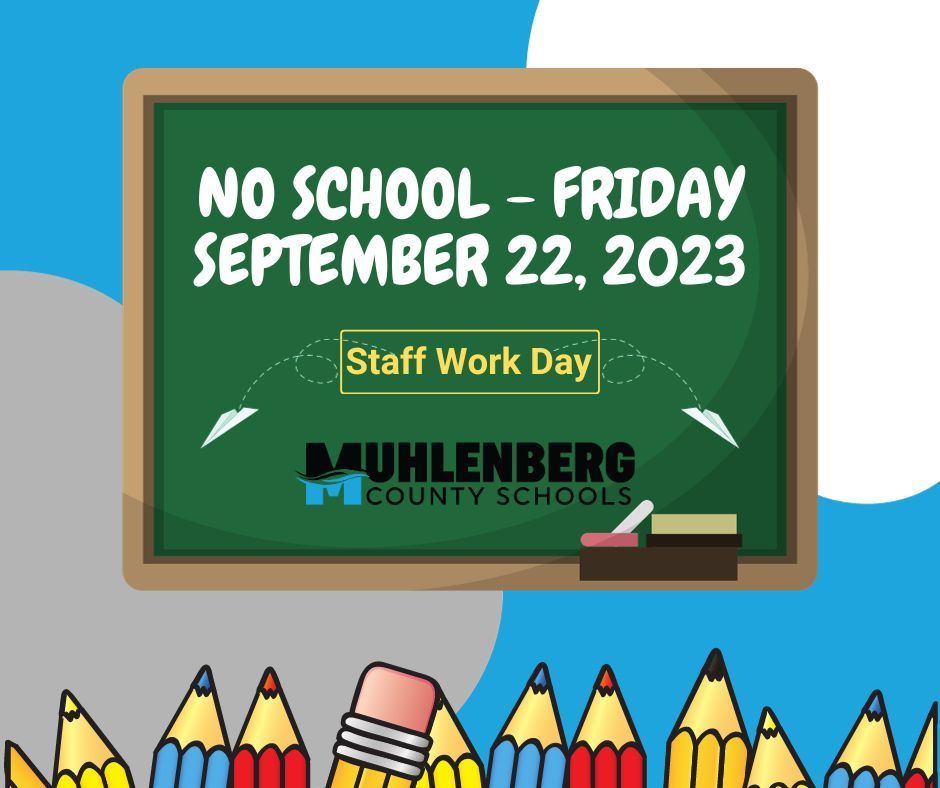 Over the past two days, administrators and teachers across the district have worked with Katie Martin from Learner-Center Collaborative to build instructional coaching capacity around the work of the Profile of a Learner. Staff took a deeper dive into the five competencies represented in the Profile and look forward to sharing this work within their buildings.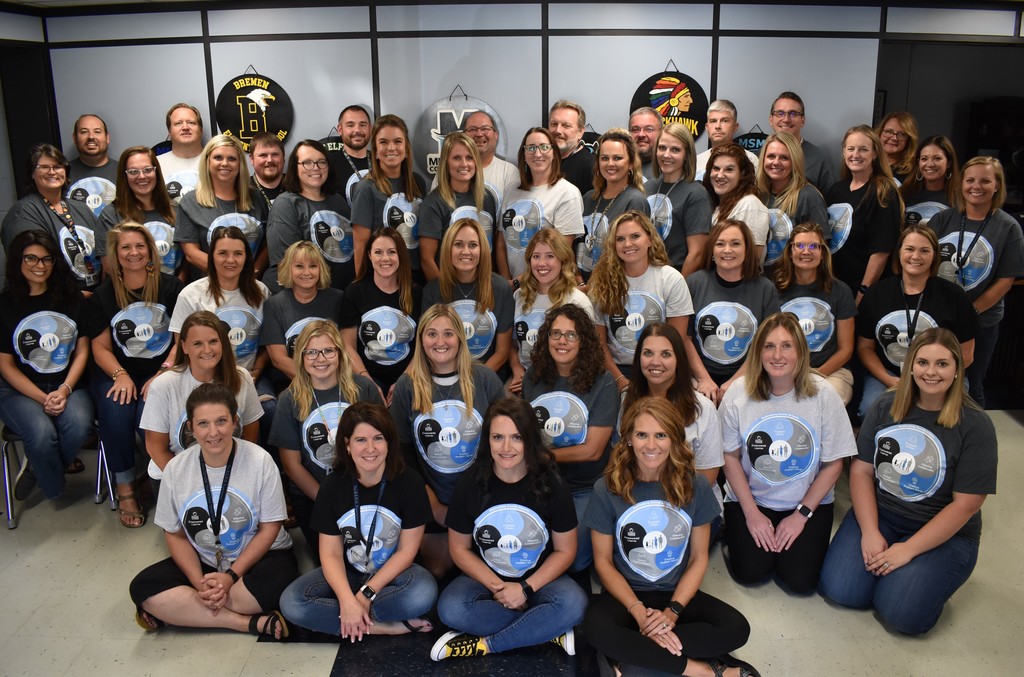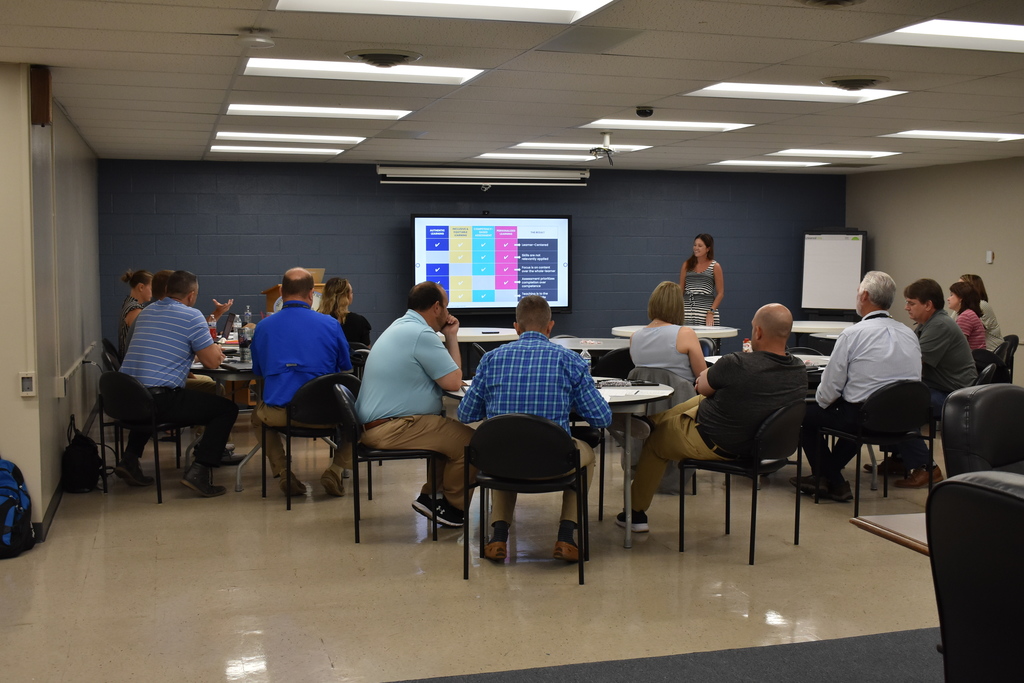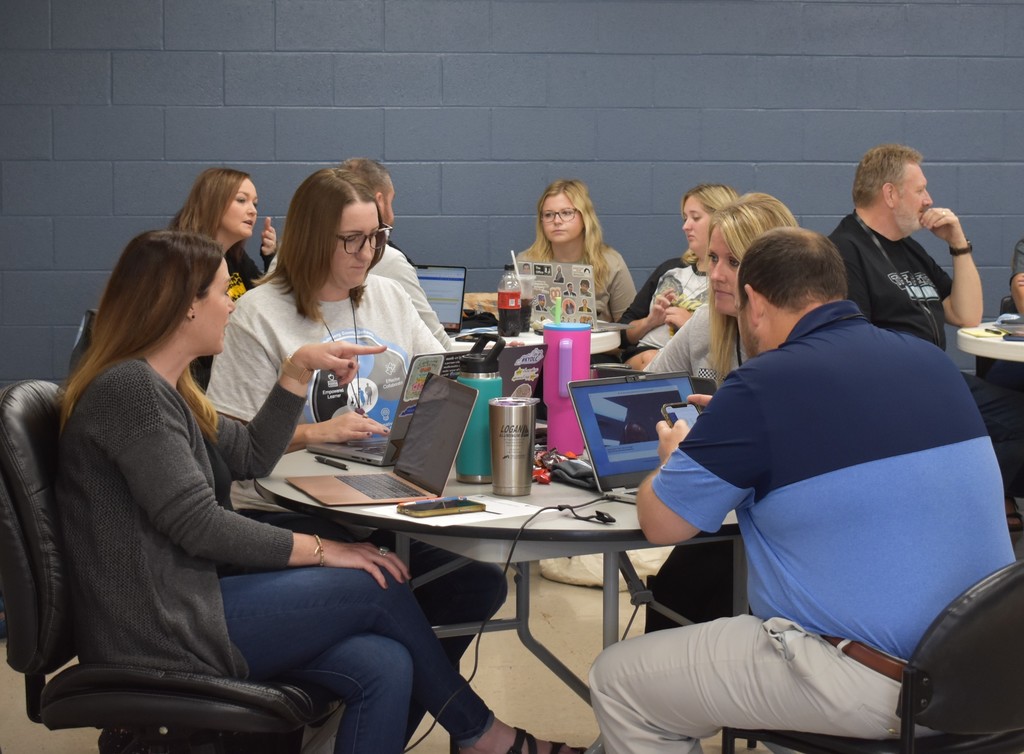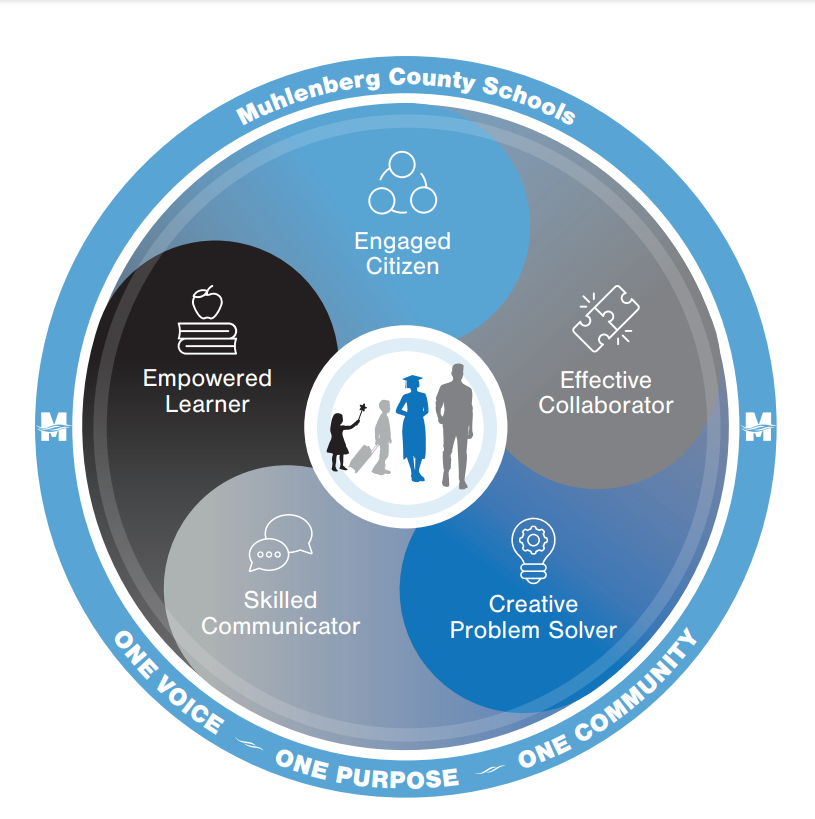 Bremen Elementary's 5th grade class performed at a Patriot Day Assembly yesterday where they honored first responders. The performance highlighted the horrific events that took place on September 11, 2001. At the close of the assembly, students paraded in front of the school to thank our local first responders by giving them thank you cards, artwork, and lots of high fives and fist bumps. Thank you to all who attended. We will never forget...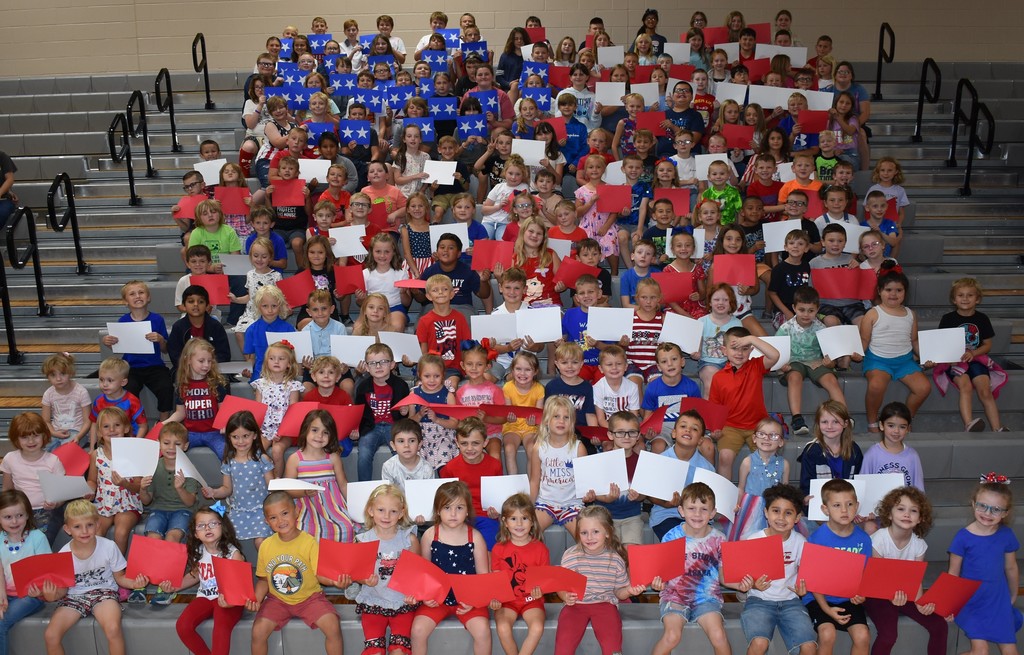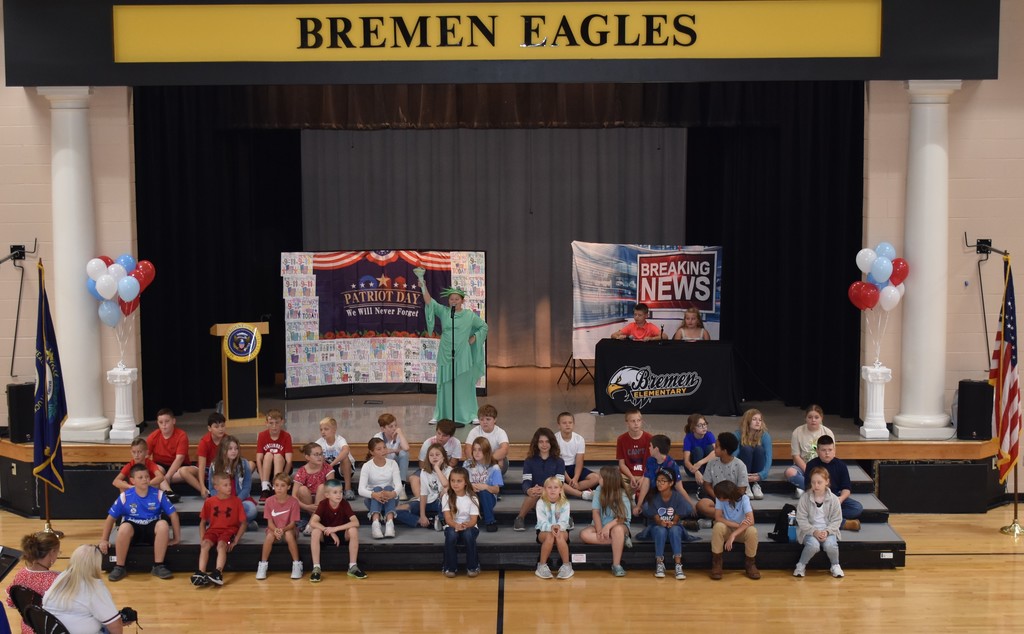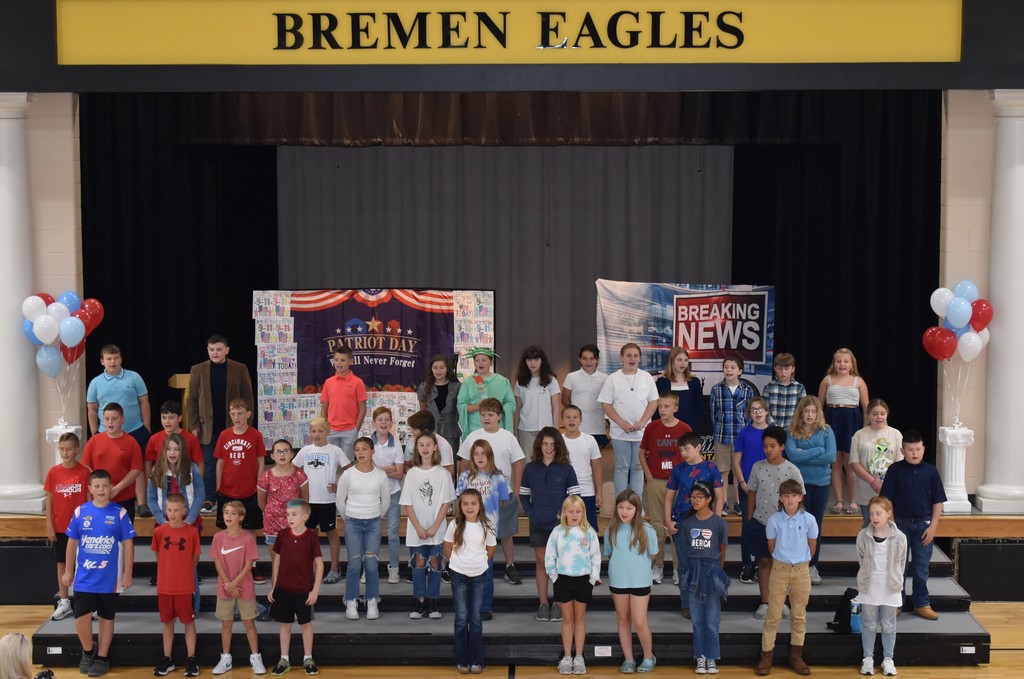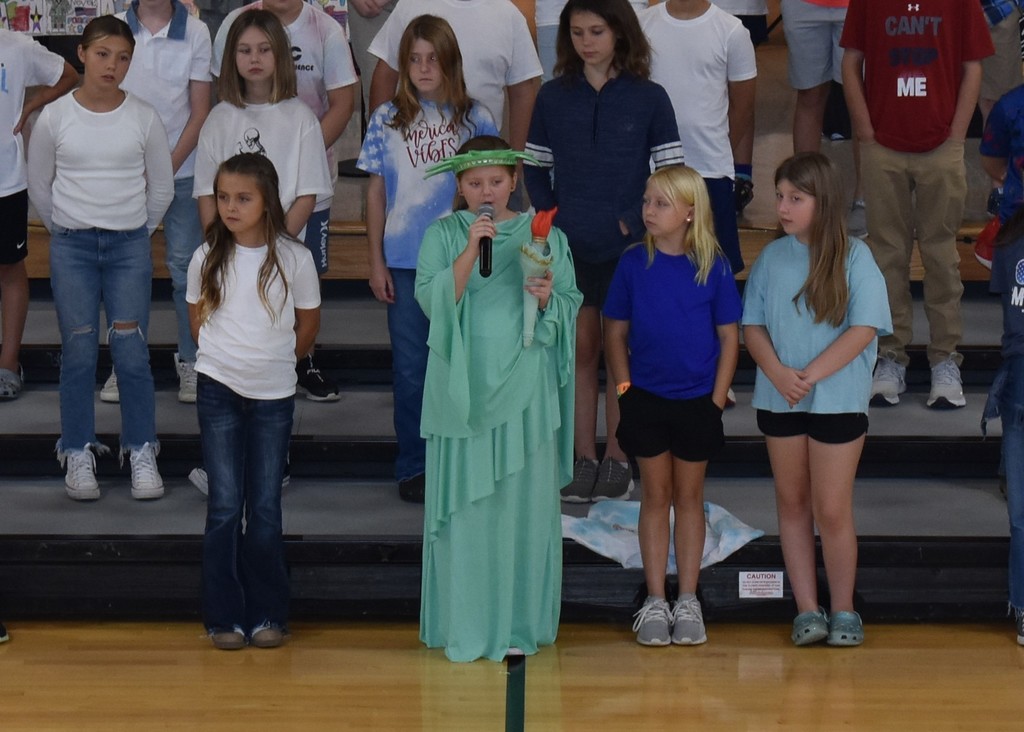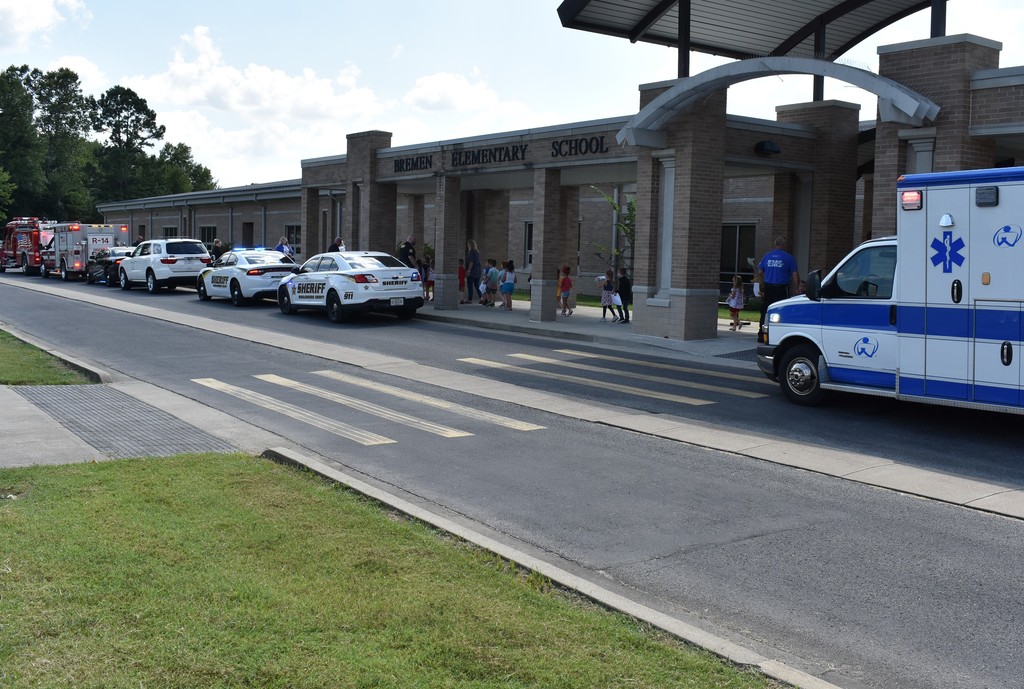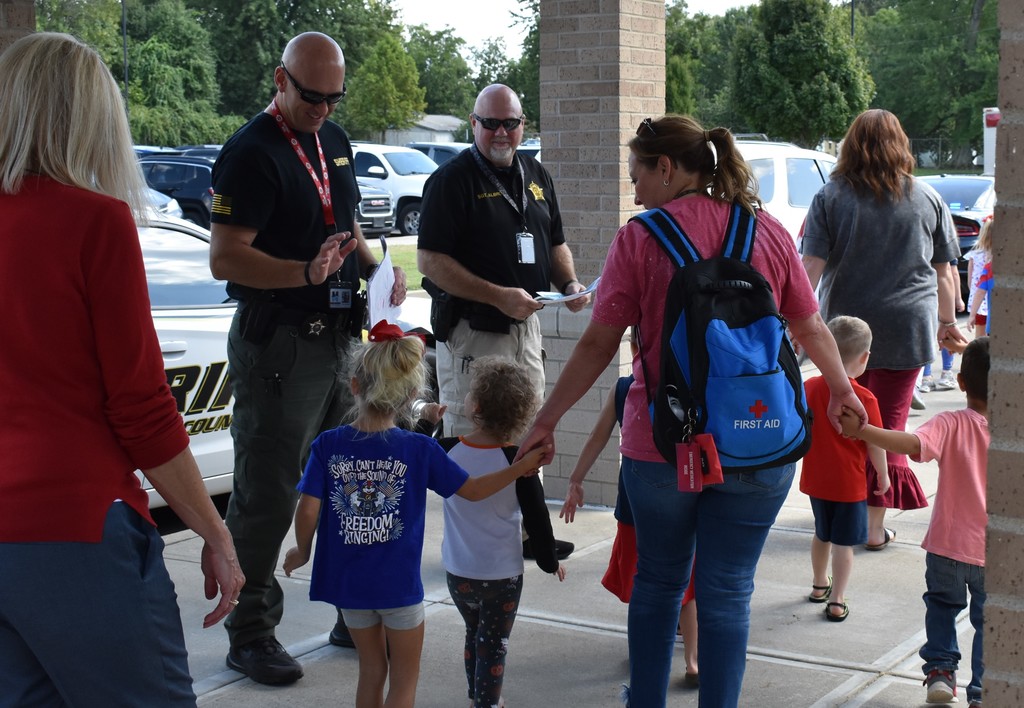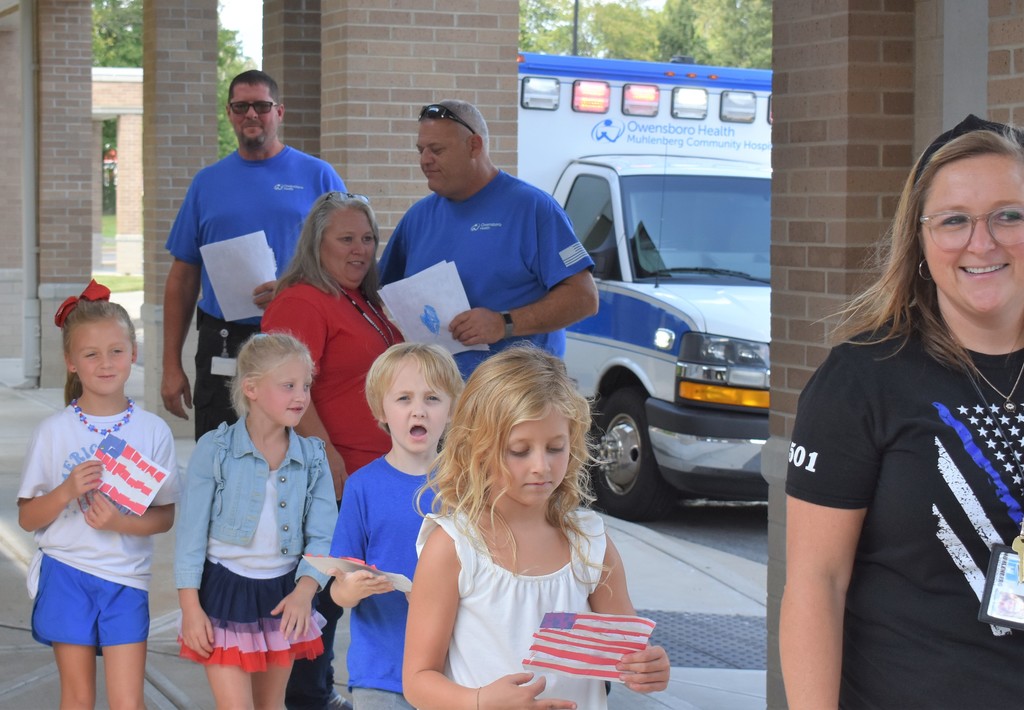 We remember...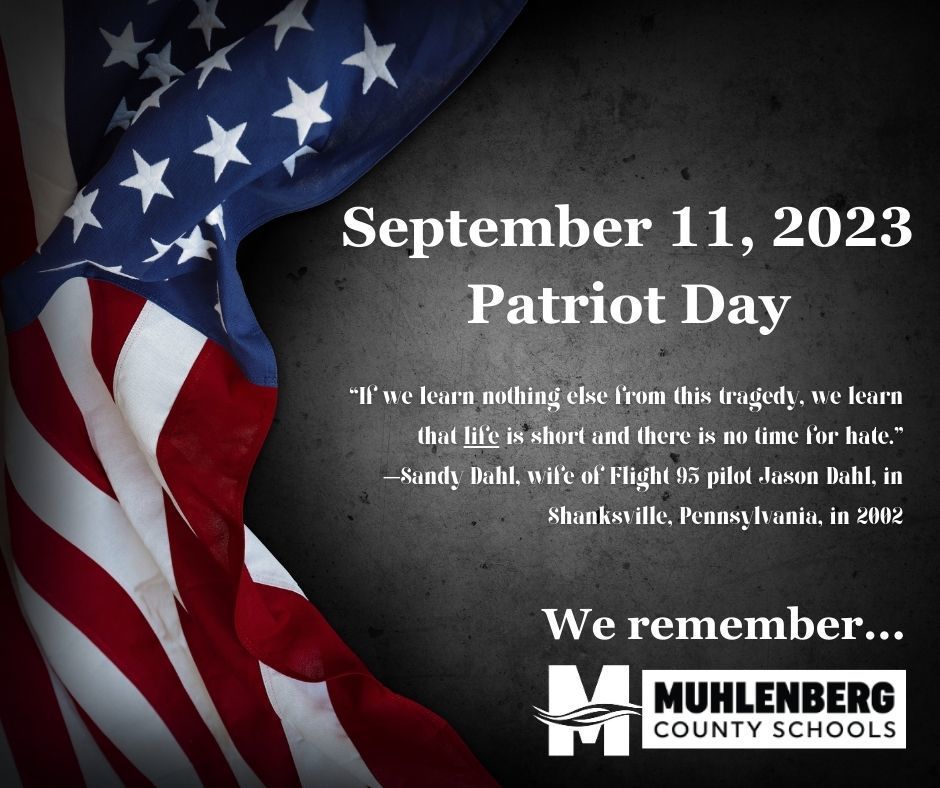 Check out our Gifted and Talented Newsletter...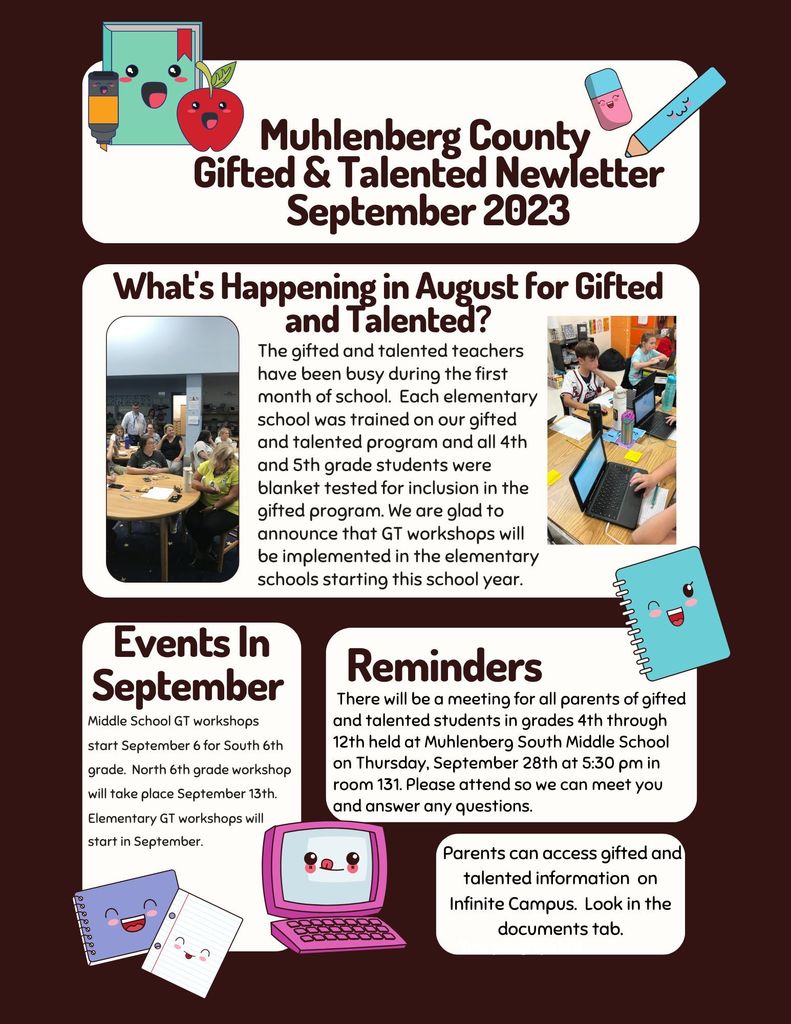 All Muhlenberg County Schools will be closed Monday, September 4, 2023, in observance of Labor Day.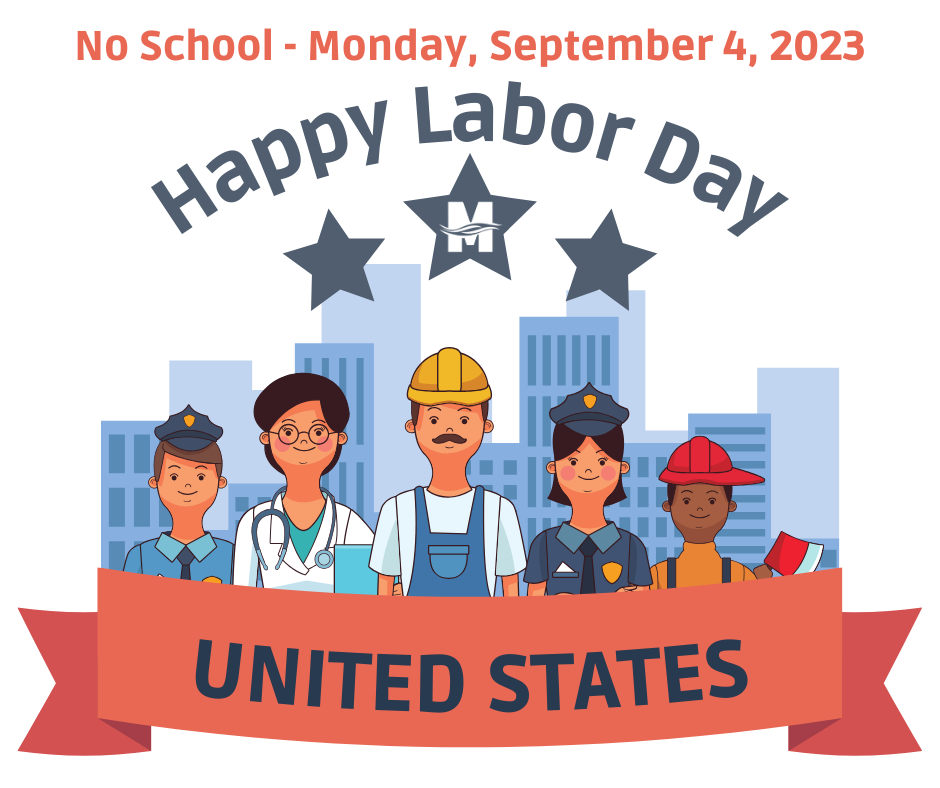 Have you ever wondered how you can make a positive difference in our community? Our mentor program could be the answer! Join us this afternoon at 4:30 PM for a training session and become a mentor to a student. Training will be at the Board of Education. Help spread the word!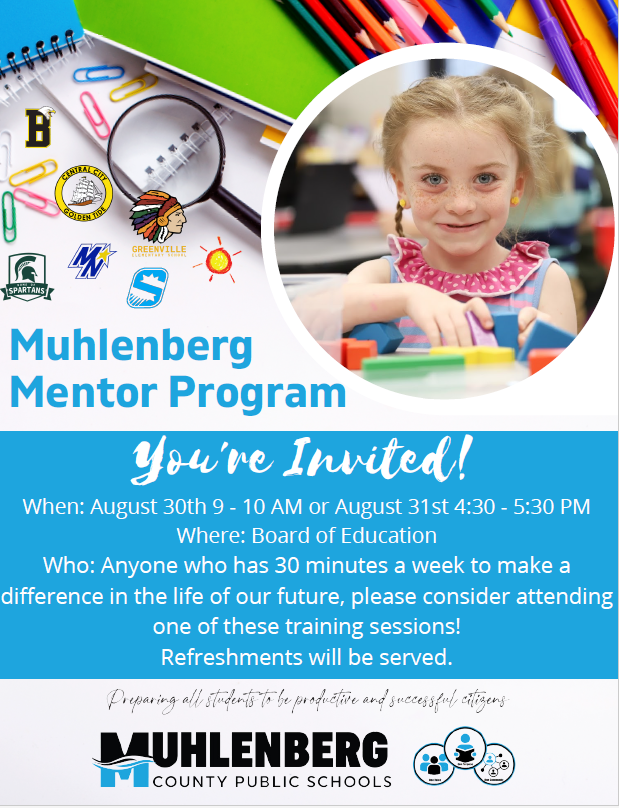 👏The Family Dollar in Greenville has done it again-a huge donation of school supplies were received today to be distributed throughout the district. Special thanks to store manager, Wilma Chesnel, for collecting these needed supplies! Pictured are Wilma Chesnel and Patty Howe.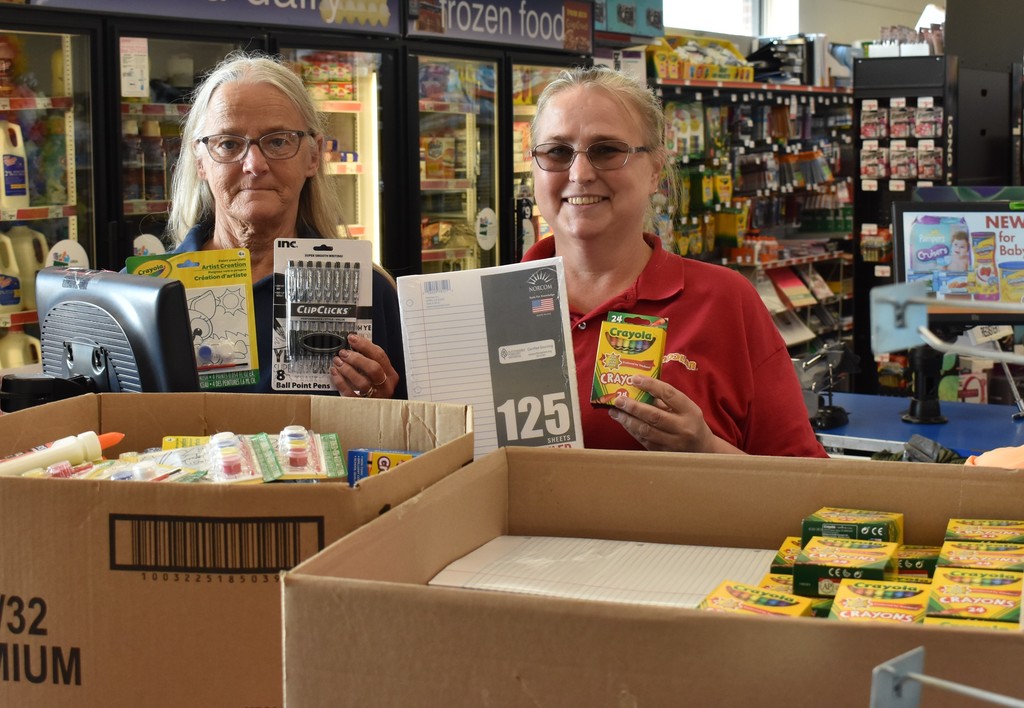 Muhlenberg County Career High at the Muhlenberg Jobs Corp Center graduated the following students recently: Zavian Darden, Tyron Gibson, Shawn Campbell, Cazjae Kimbrew, Namir Bell, Jeremiah Smith, Xavier Matthews, and Tradell Brockman. Congratulations!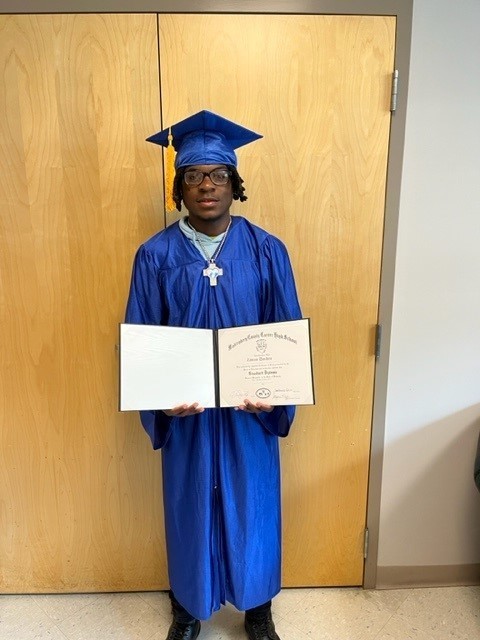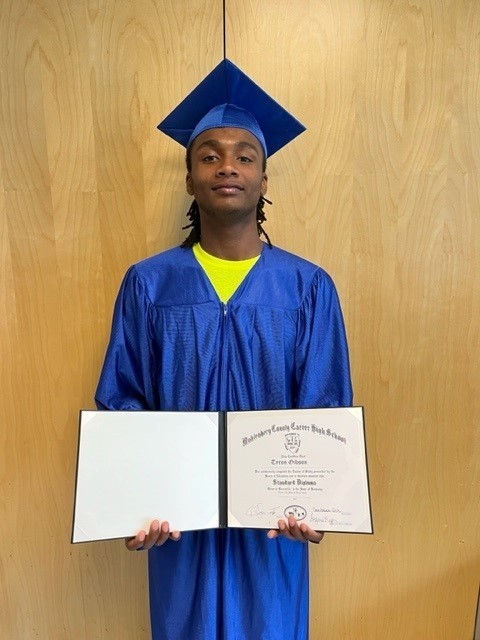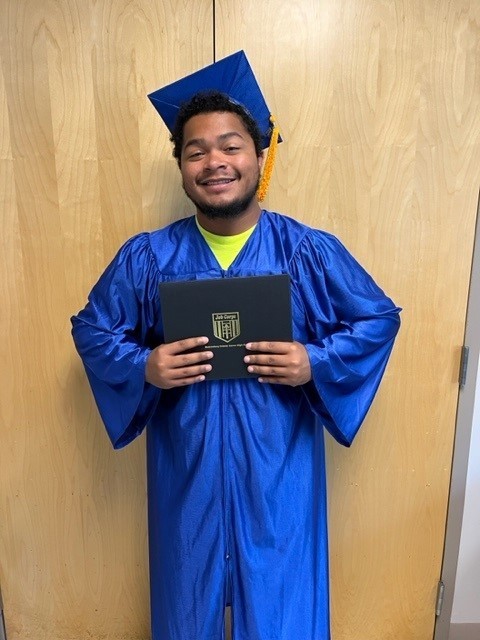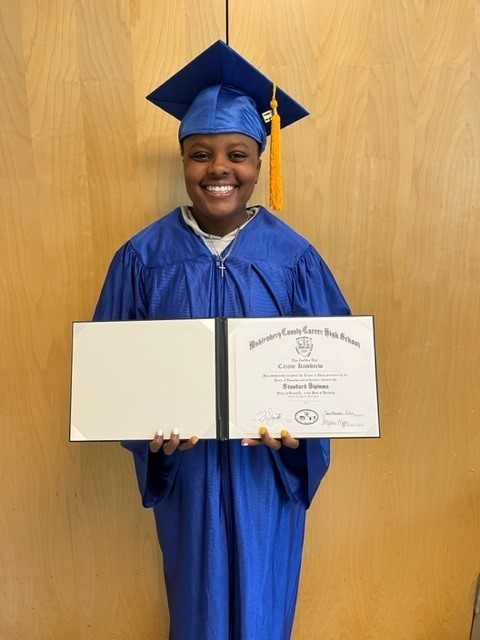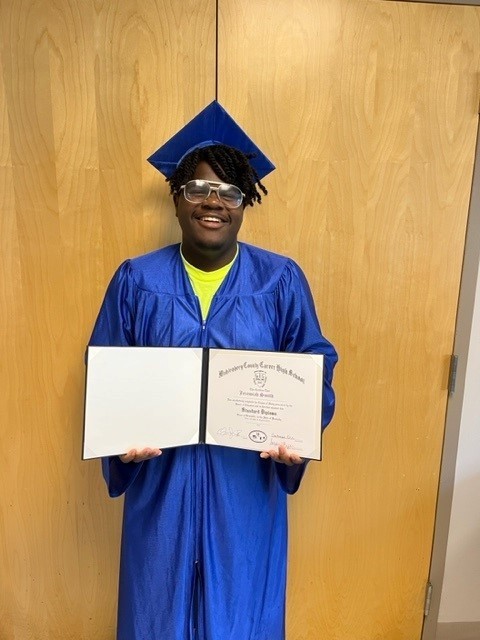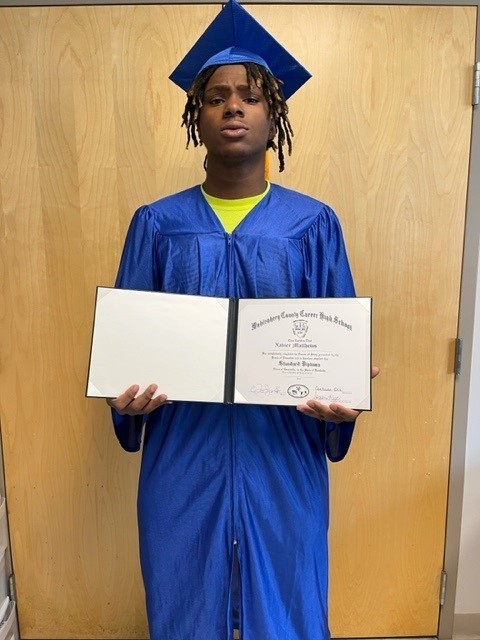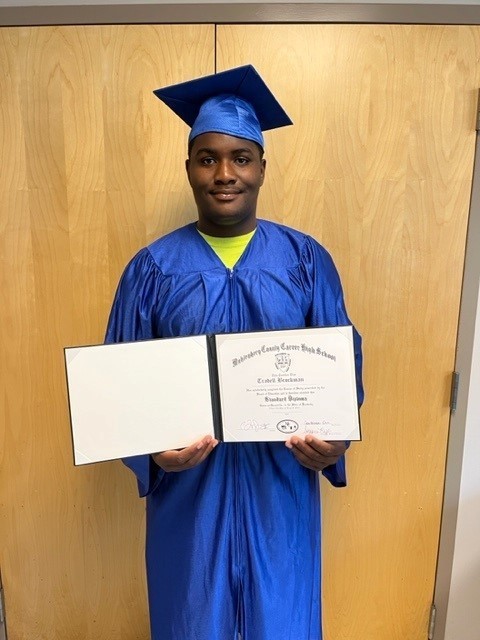 Do you know someone who loves kids and has 30 minutes to spare each week? Our mentoring program is in search of community members who are willing to give a student in elementary or middle school 30 minutes of face-to-face time together throughout the school year. There is a mandatory training set for the end of August at the Board of Education. A background check is required. Please help spread the word. Supplies needed for mentoring are provided. Feel free to reach out to Carla Embry at 270-377-5019 with any questions.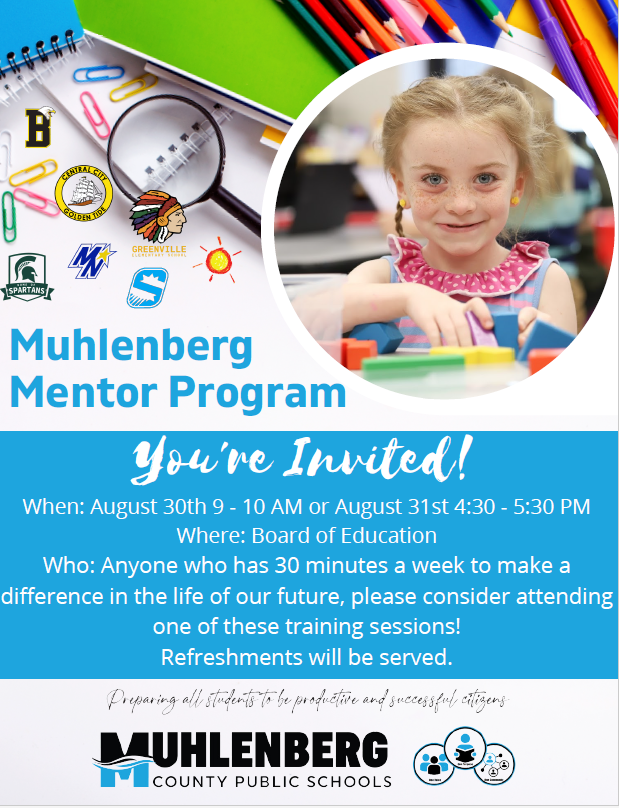 At the August Board Meeting, the Board of Education recognized four 4-H students who recently placed at the state level with 4-H demonstrations. Chrislyn Gregory from Bremen Elementary received a blue ribbon for excellence in the Science, Engineering, and Technology Jr. Division with her "It's Time for Slime" demonstration. Abby Haley from Longest Elementary received second place in the Clothing and Textiles Jr. Division with her "How to Make a Polymer Clay Bracelet" demonstration. Madilyn Fields with Muhlenberg North Middle received second place in the Family and Consumer Science Jr. Division with her "Madilyn's Soap Creations" demonstration. Audrey Jenkins with Muhlenberg South Middle received first place in the Foods Jr. Division with her "Breathtaking Banana Pudding" demonstration. The Board also recognized Ms. Edie Ryan, one of our certified American Sign Language (ASL) Interpreters, for being chosen as the recipient of the Virginia Moore Access Award. This award is given to individuals who go above and beyond to provide access to communication and advocacy for the Deaf and Hard of Hearing community and students in the state of Kentucky. As you recall, Ms. Virginia Moore was the ASL Interpreter for Governor Beshear during his daily COVID briefings. Ms. Edie has served as a board member of the Kentucky Commission for Deaf and Hard of Hearing and was recently appointed by Governor Andy Beshear to serve on the Kentucky Board of Interpreters. Congratulations, Ms. Edie Ryan!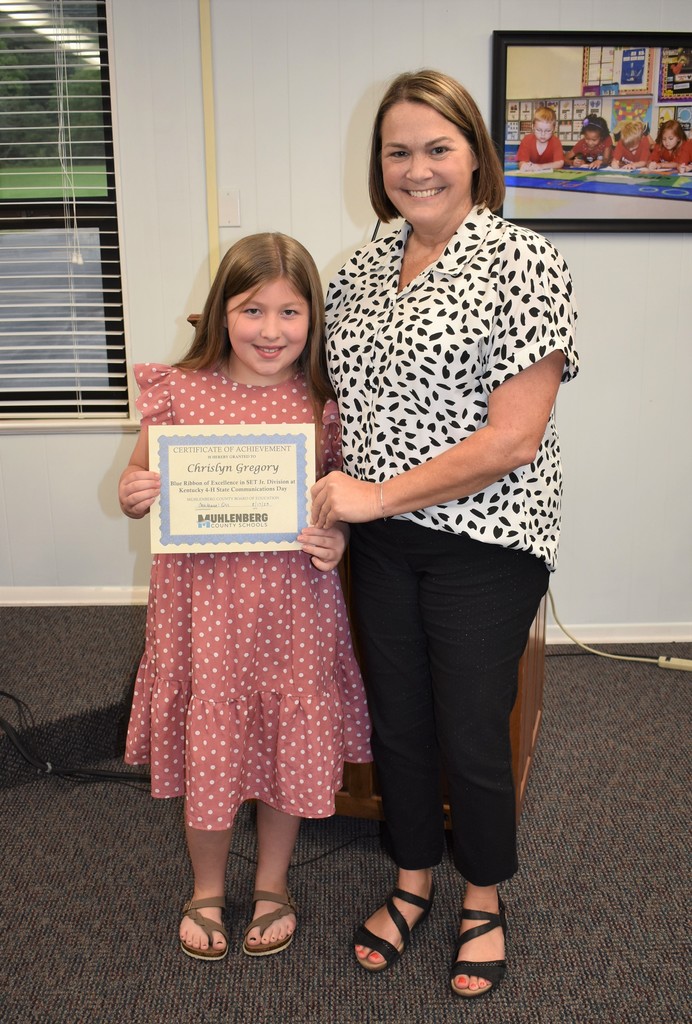 We made it...thank you to all who helped make our first day of school exciting and a success! We are off to a great start!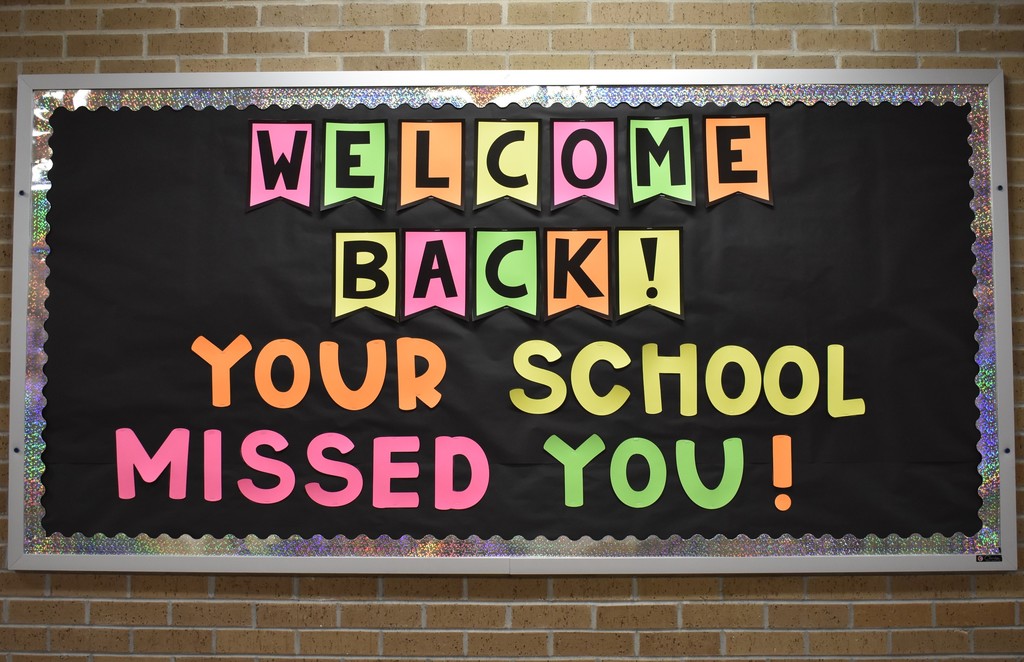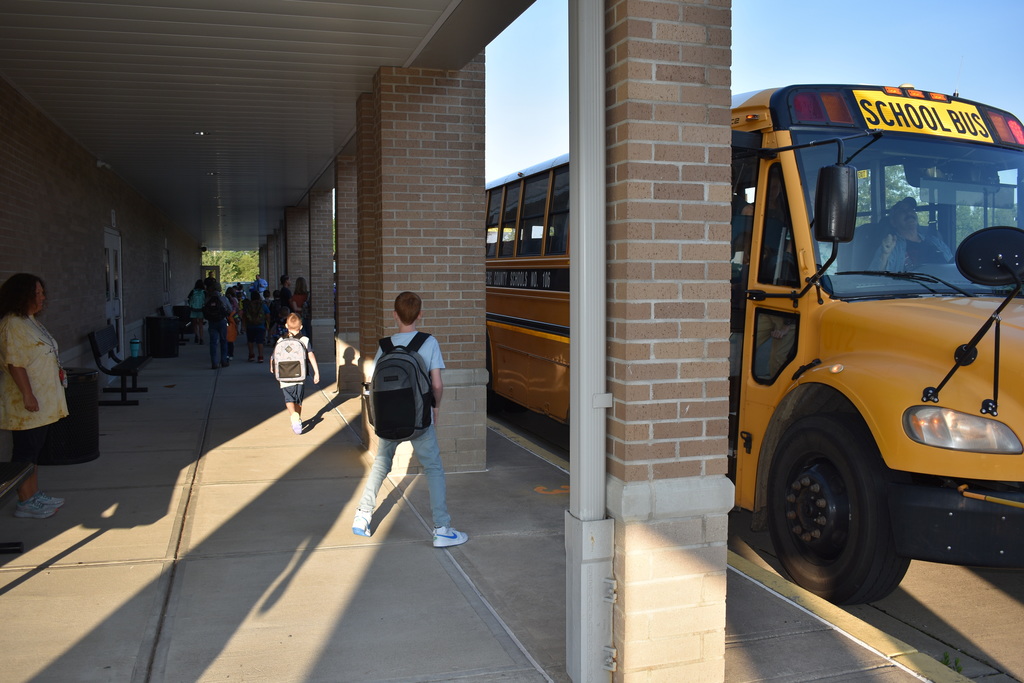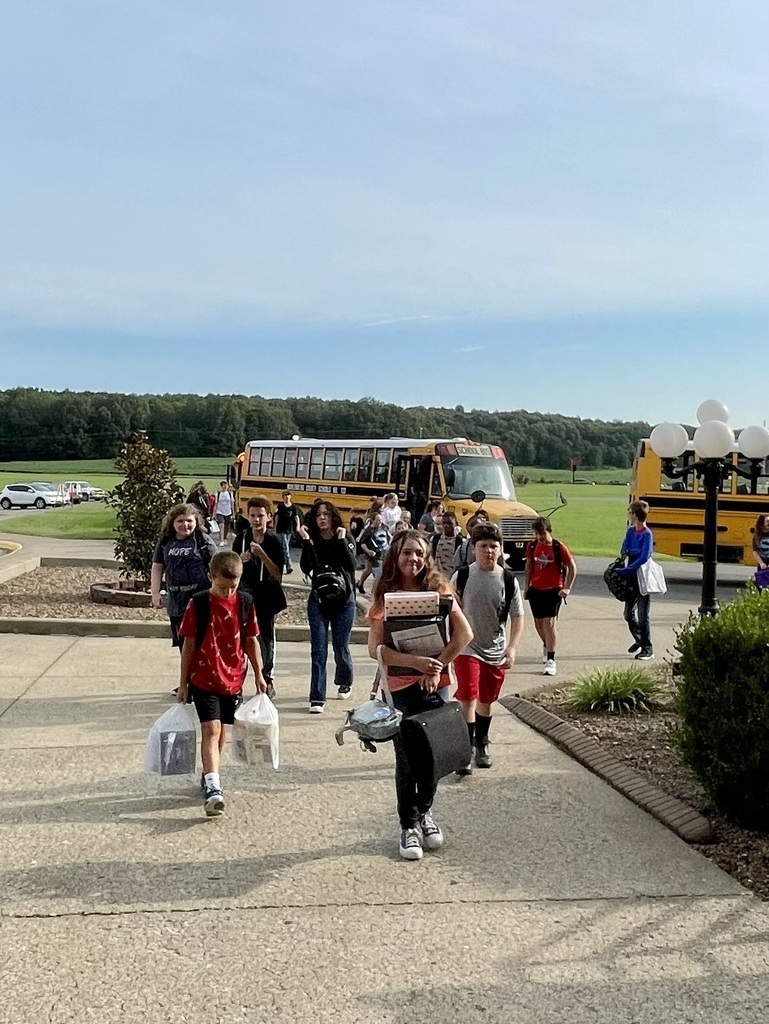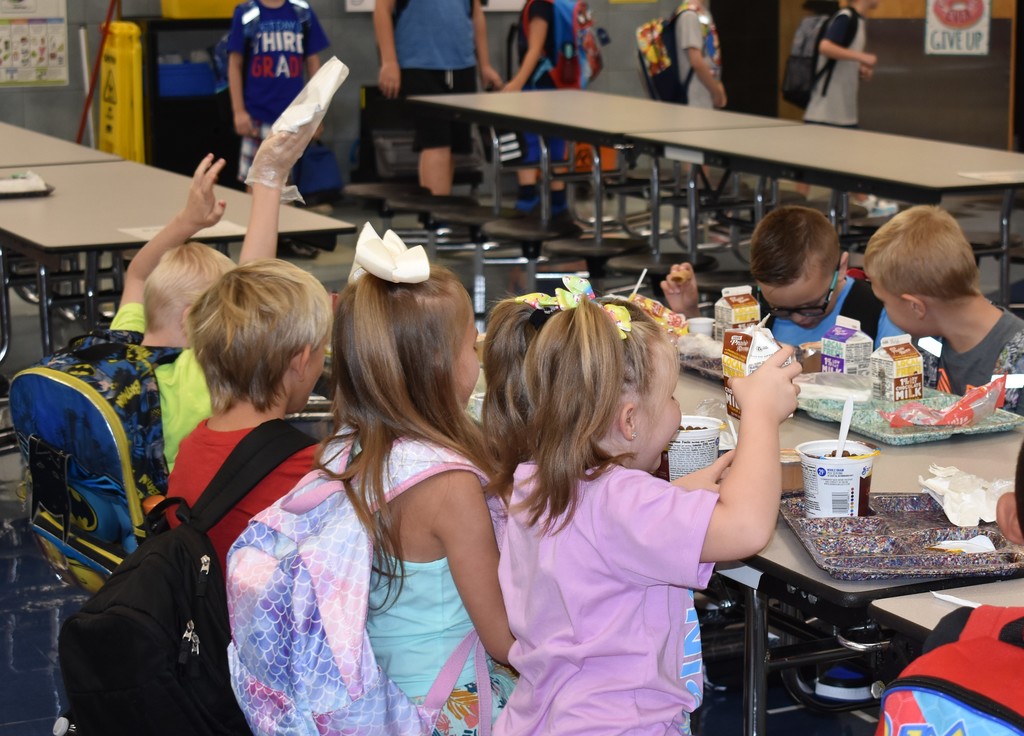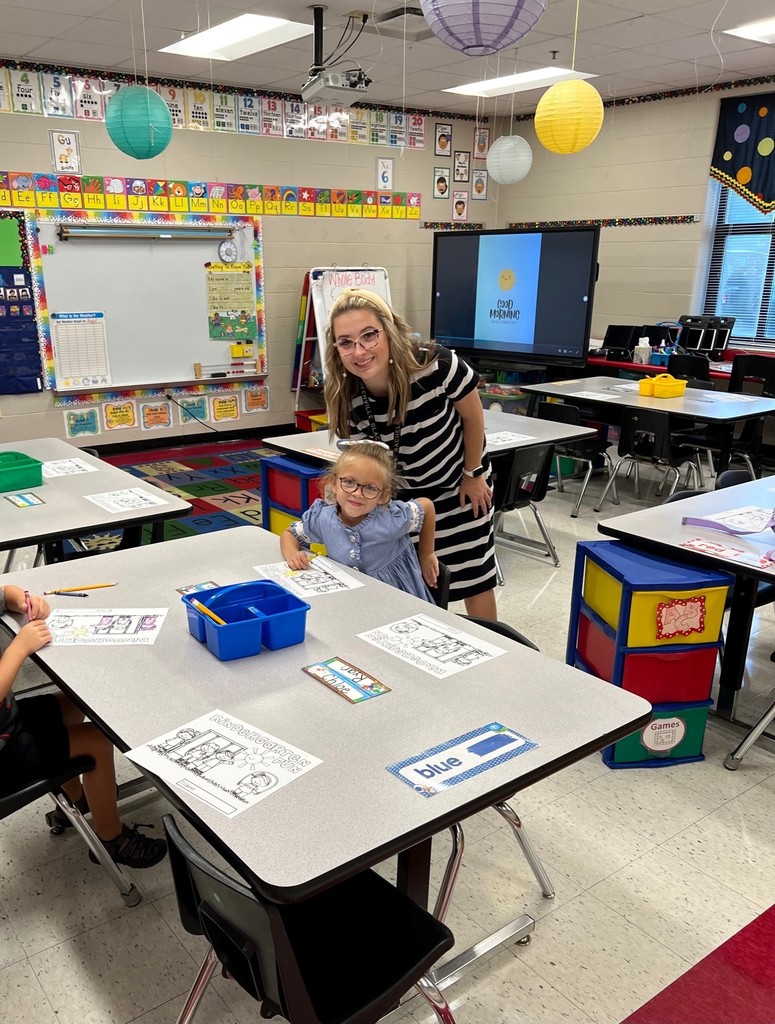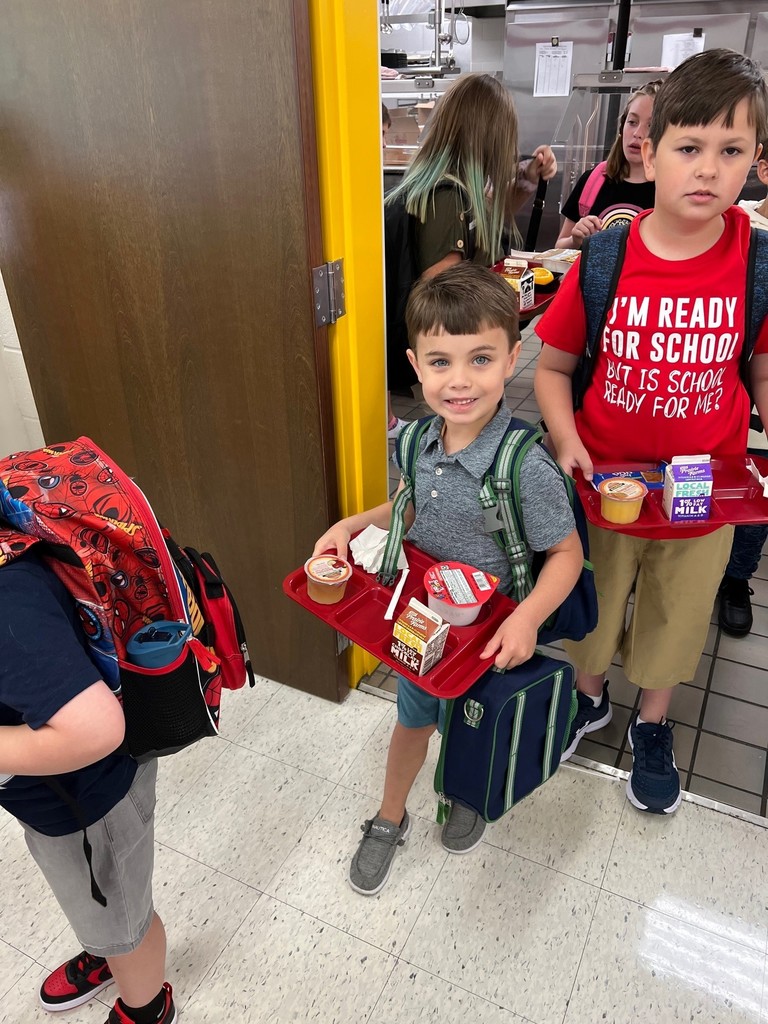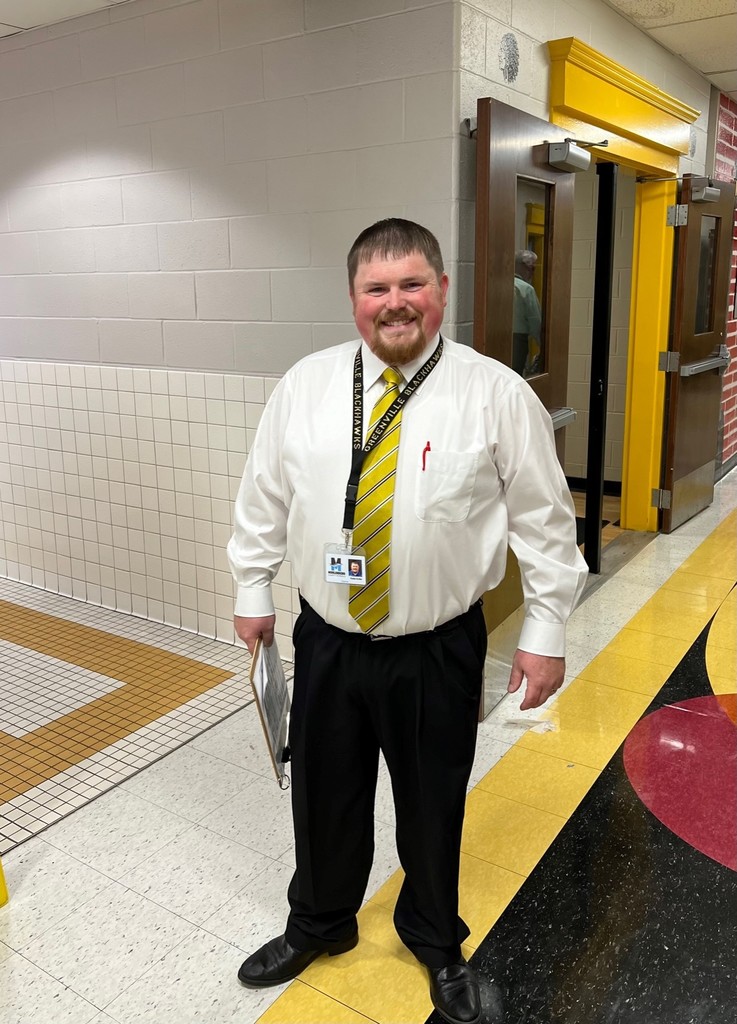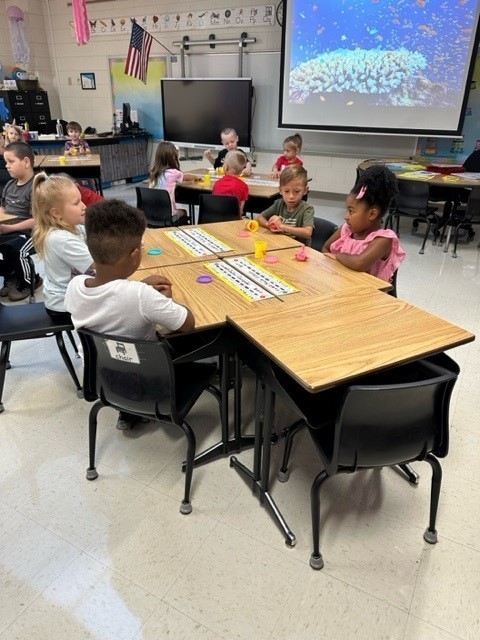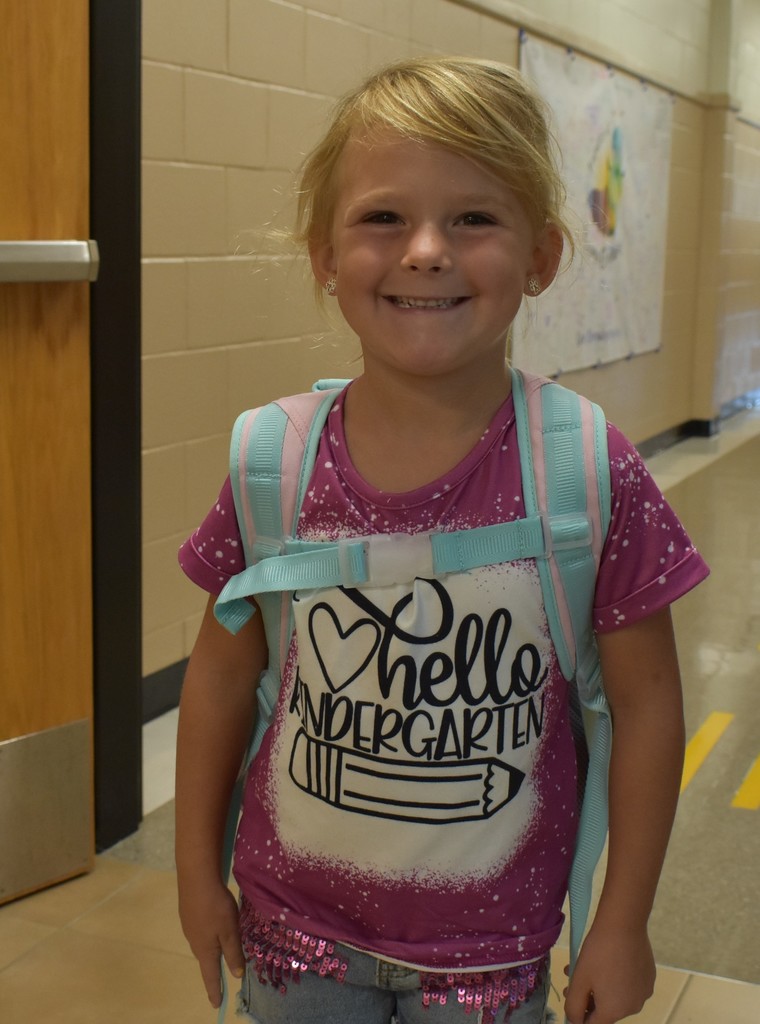 Employees across the school district gathered at Martin Hall on Staff Opening Day to kick off the 2023-2024 school year. Members of 1st Kentucky greeted staff with t-shirts. After a welcome from Superintendent Orr, guest speaker and author, Mr. Adam Welcome, presented a motivational message on ways to create a transformative learning environment for students. "Don't do for kids what they should do for each other," stated Welcome as he shared his experiences in working with children. He ended his message by saying, "Where you start is not where you end up." Here's to a great school year!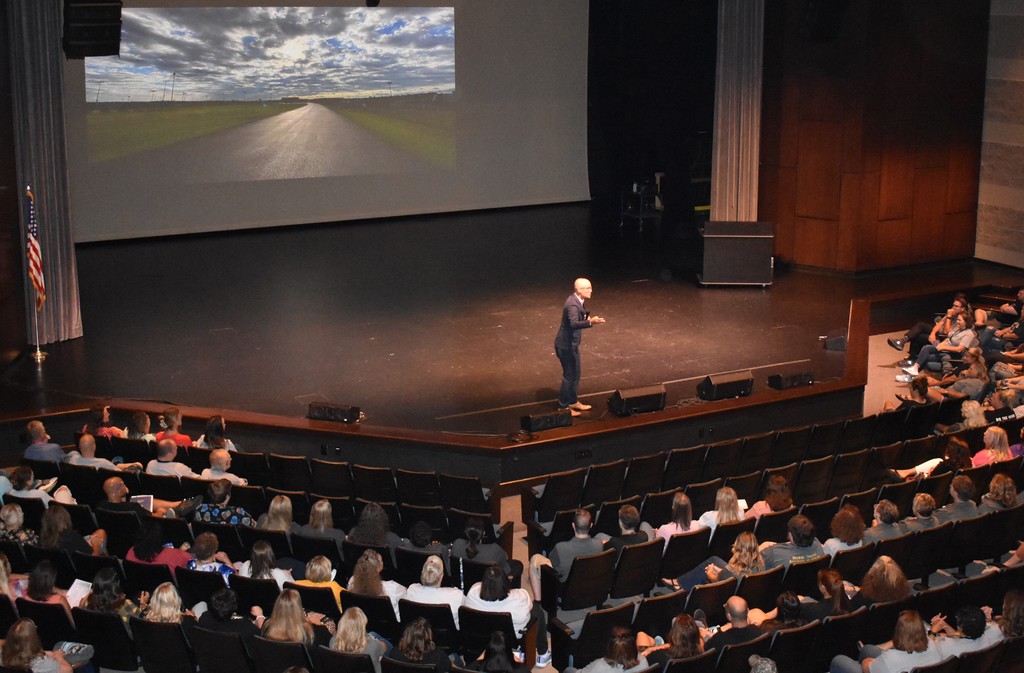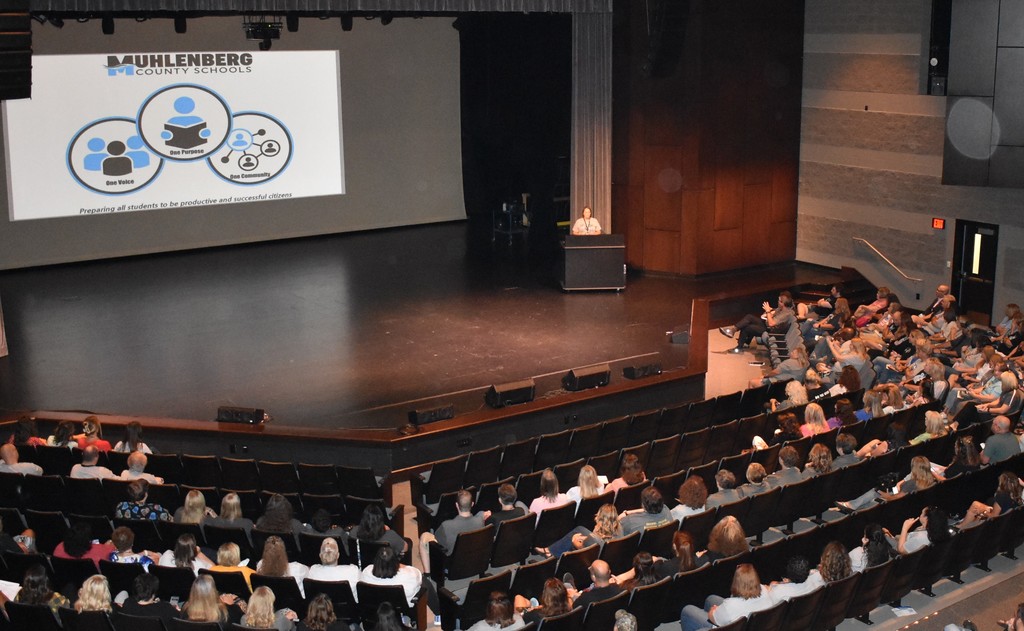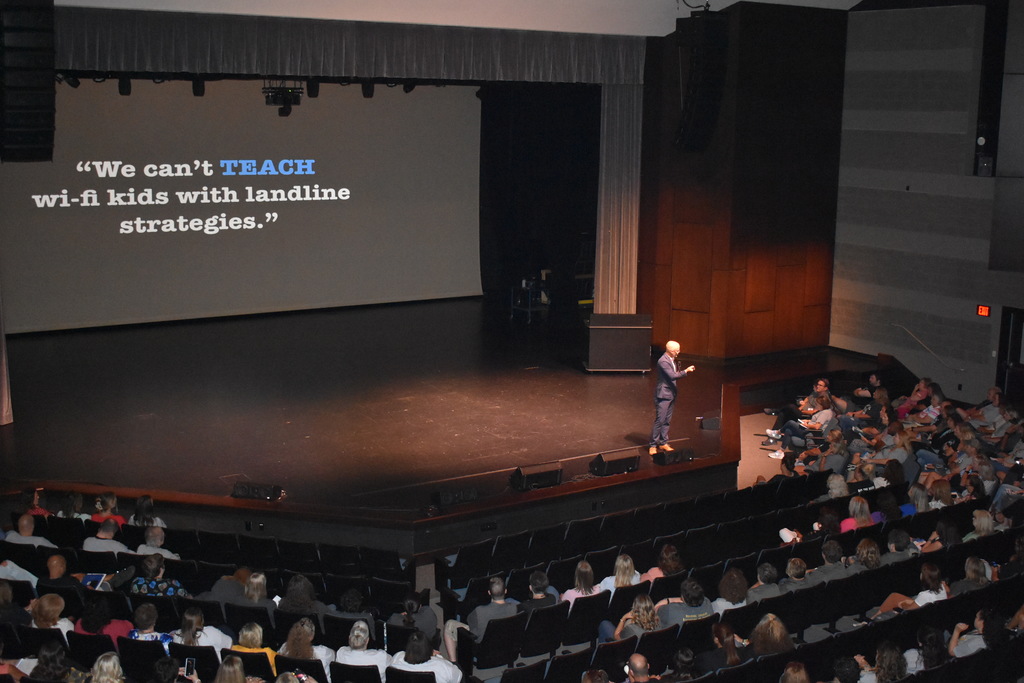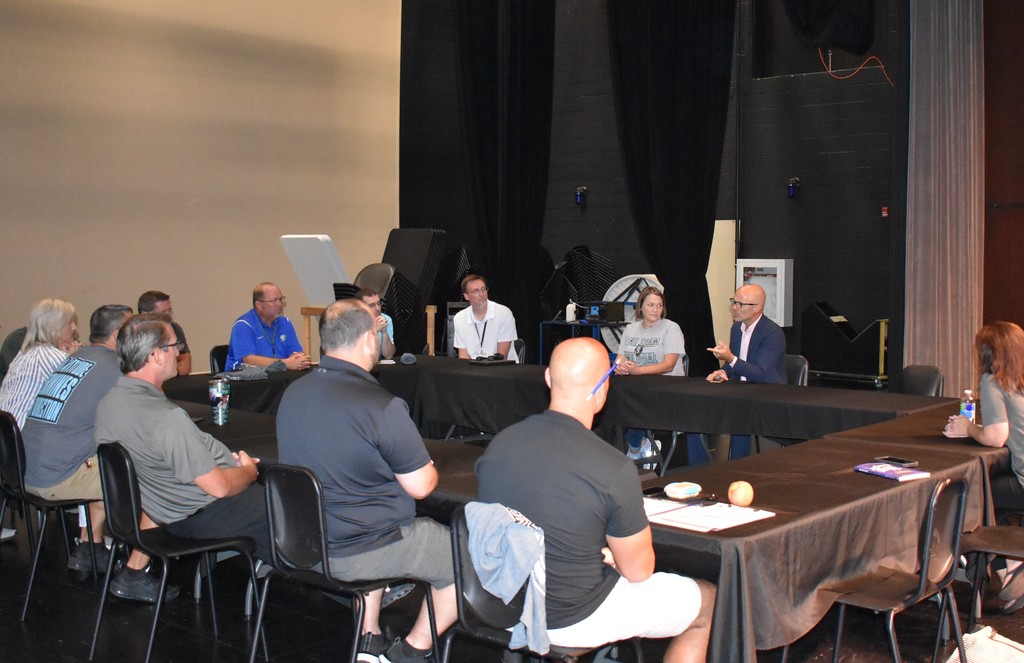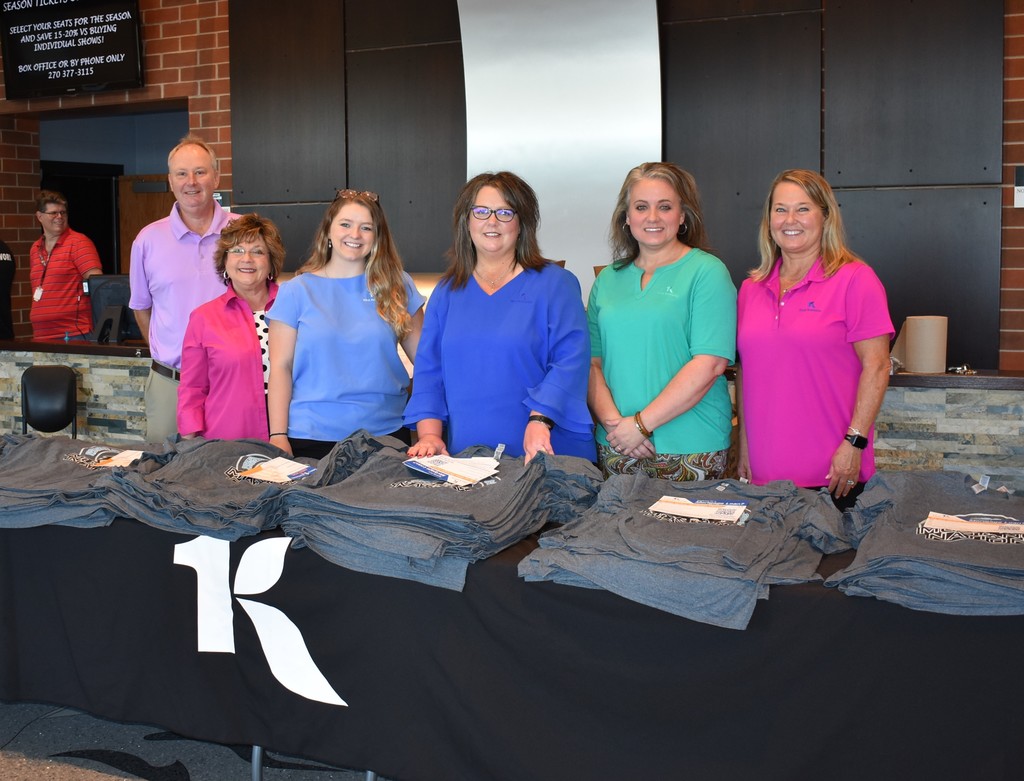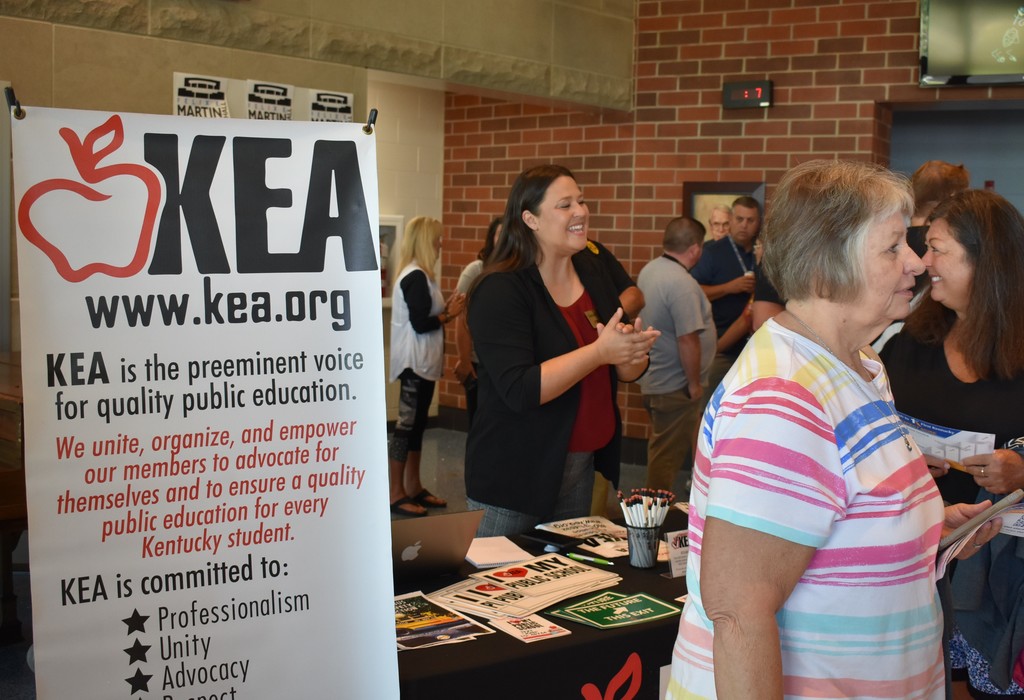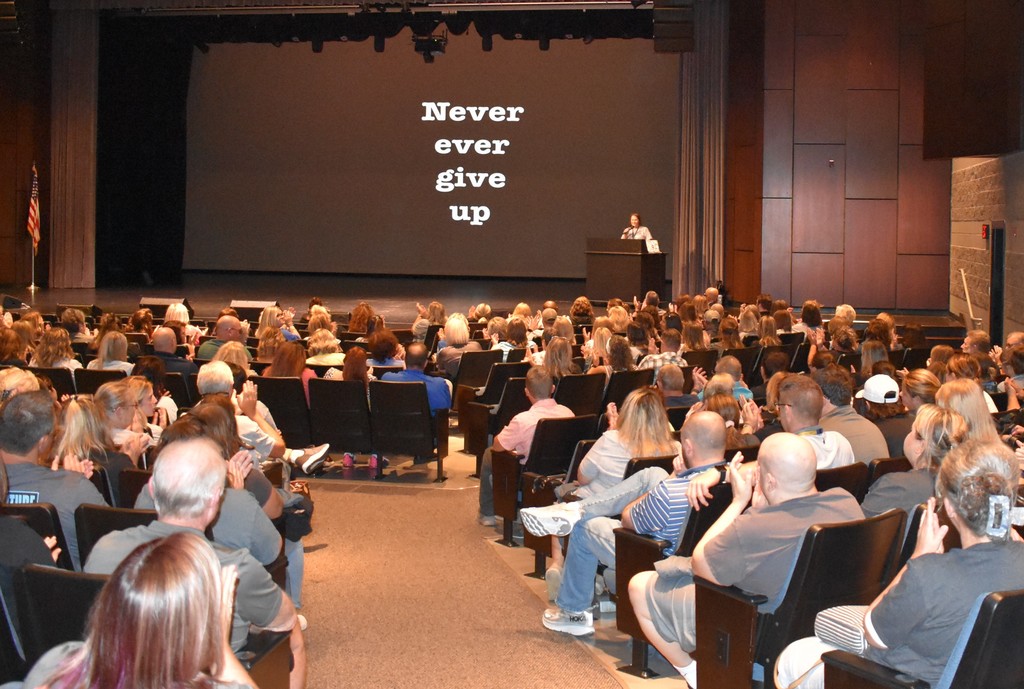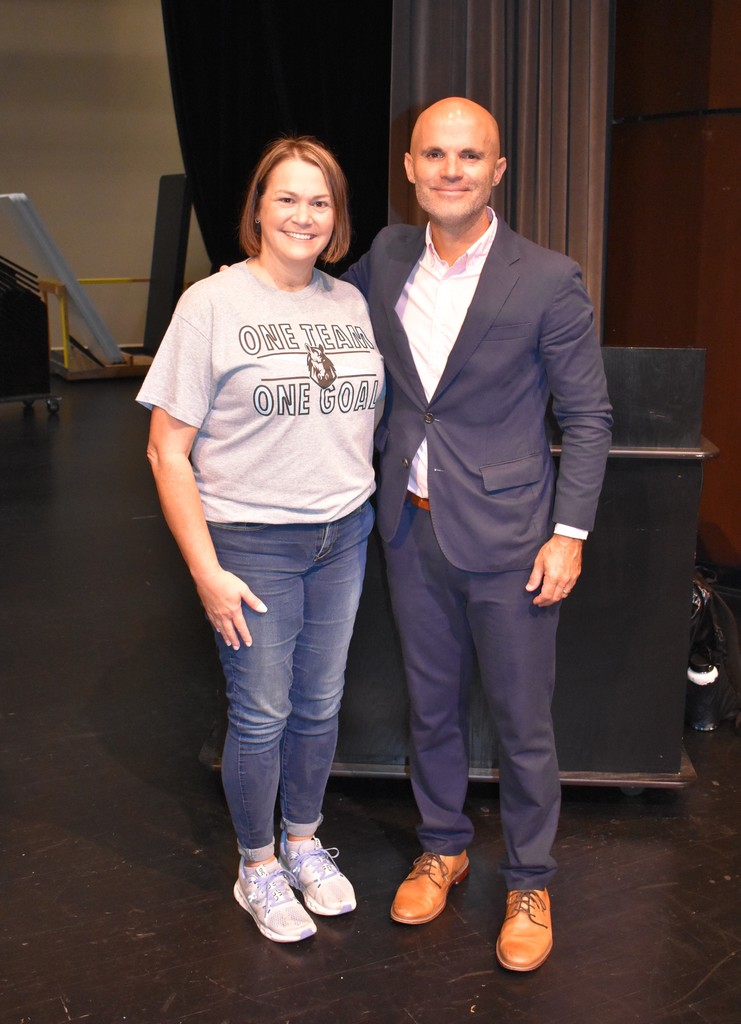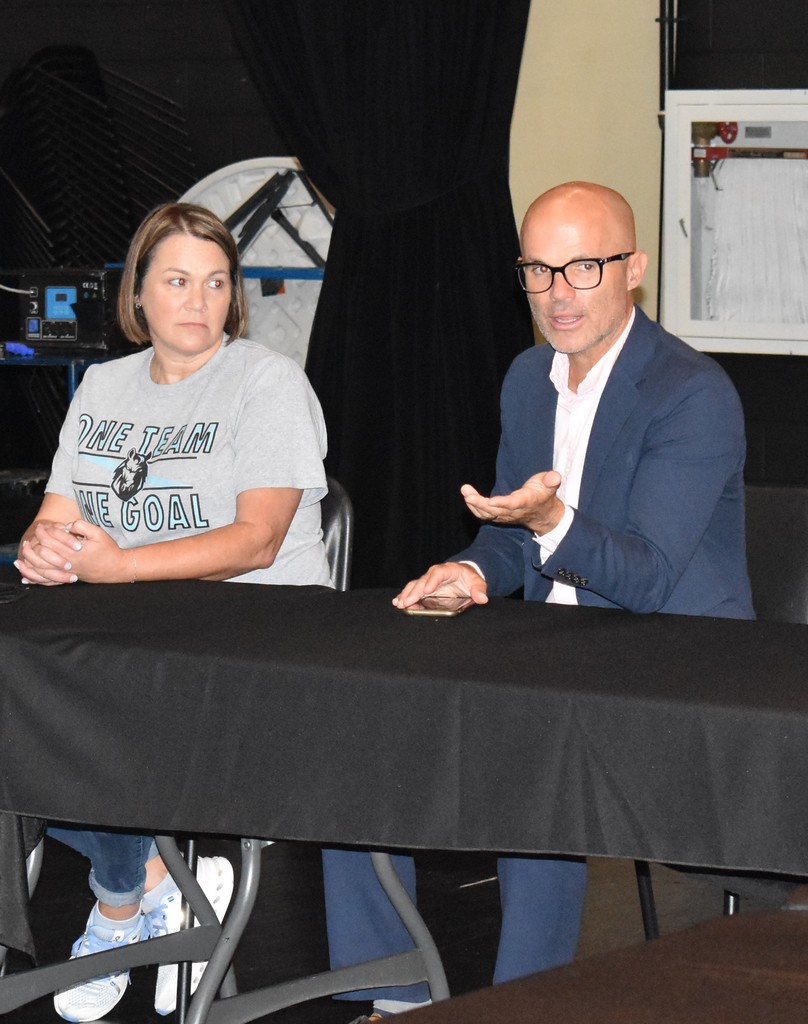 Muhlenberg Achieves in collaboration with the high school hosted a Ready for 12th Grade senior/parent information session on Tuesday evening. Folders were provided for each family and was filled with important information on what to expect throughout the final year of school.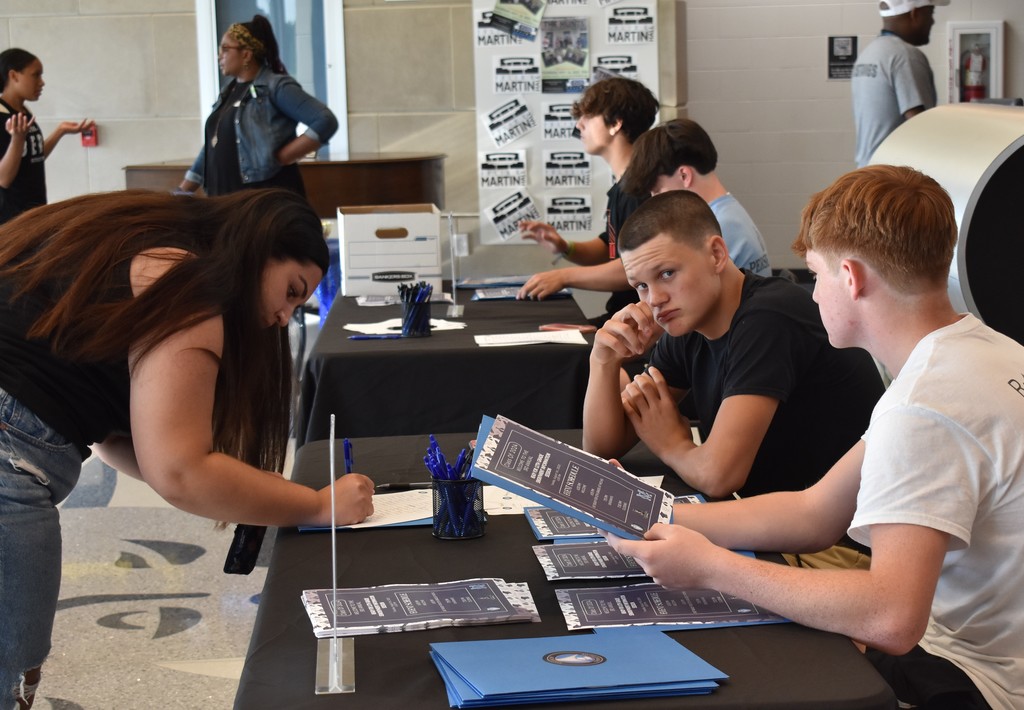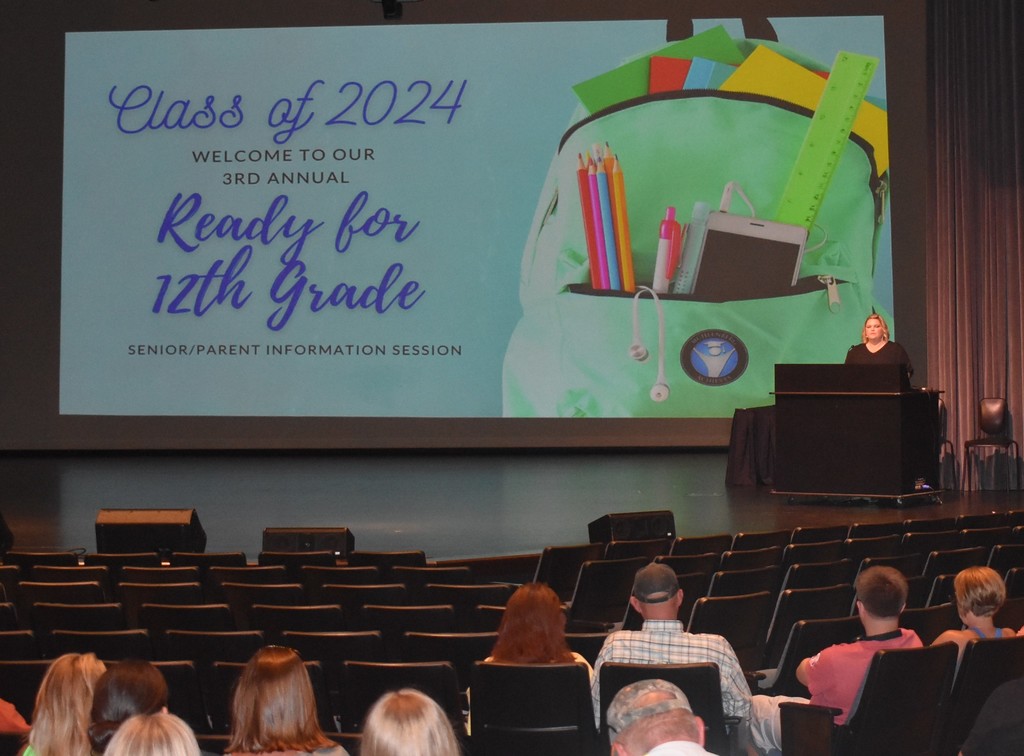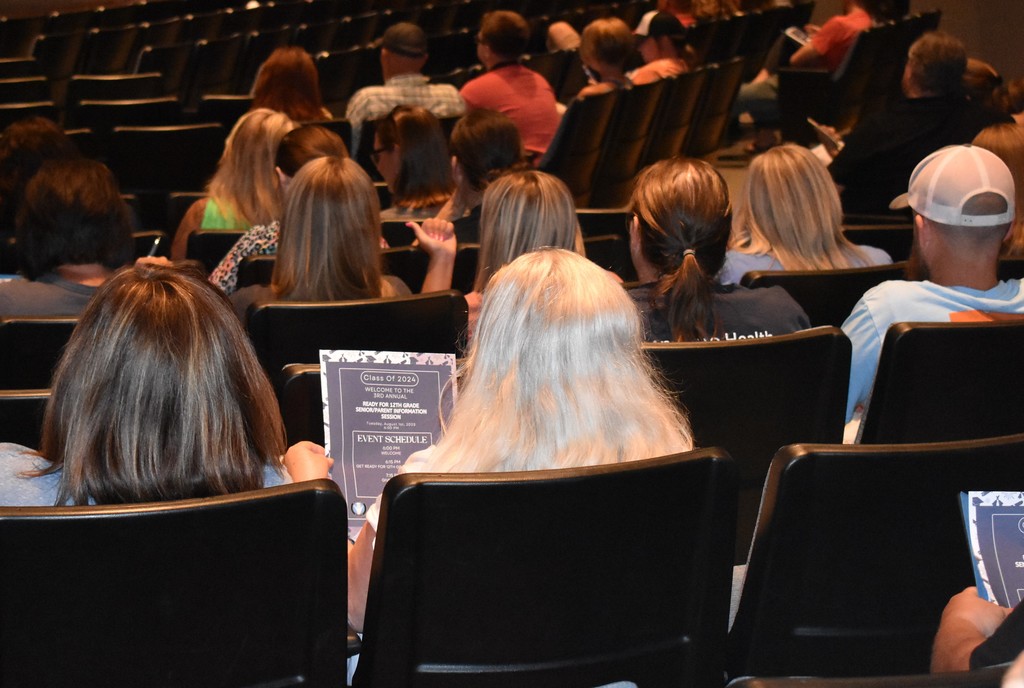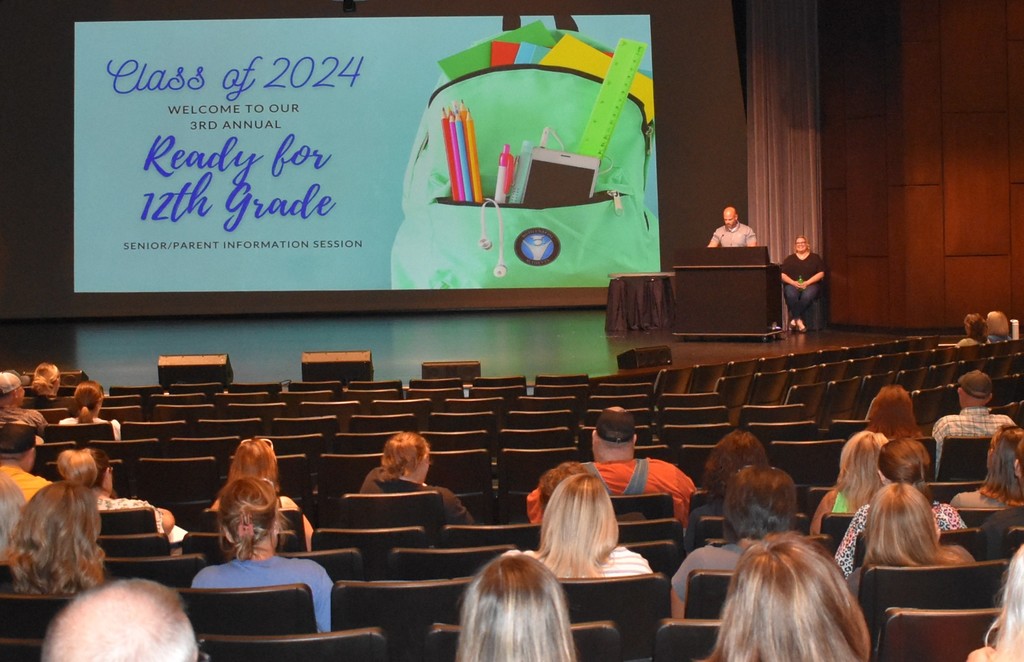 Muhlenberg County Schools hosted The B.E.R.G. Experience yesterday at the high school. The day was filled with learning sessions and roundtable discussions centered around Building, Engaging, Reflecting, and Growing. Employees across the district gained a variety of new strategies and activities to use throughout the new school year. Thank you to all who participated in this professional development opportunity!